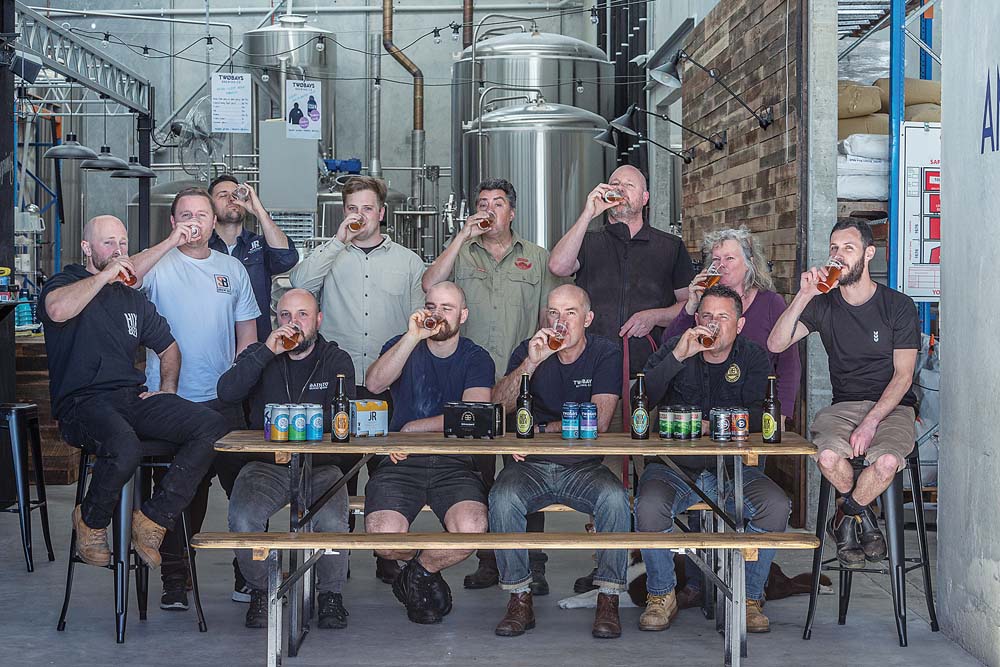 BREWERIES across the Mornington Peninsula have joined forces to cheer on the independent beer industry – and its contribution to the community and local economy.
With national beer sales in decline, they see independent craft beer as the category's shining light as it now accounts for 10 per cent of the beer market by dollar value.
On average, small brewers employ 30 people for every one million litres of beer brewed. Large industrialised brewers employ two full-time equivalent workers for the same volume, they say.
The eight breweries on the peninsula are taking on the beer giants with most staff living within a 20-kilometre radius of their headquarters.
"Red Hill Brewery and Mornington Peninsula Brewery carved the way for independent beer producers in a region known for its wine and cider, and now the peninsula is becoming a hot bed for distillers too," says Richard Jeffares, who opened TWØBAYS Brewing Co in December.
"The venues and bottle shops that support us by selling our beer are also essential to the independent liquor industry and the local economy."
The peninsula's Dainton Beer, Hickinbotham of Dromana (HIX Beer), Jetty Road Brewery, Mornington Peninsula Brewery, Red Hill Brewery, Smart Brothers Brewing, St Andrews Beach Brewery and TWØBAYS Brewing Co are supporting the inaugural Indie Beer Day organised by the Independent Brewers Association. They are asking beer drinkers to say "cheers" at 2pm, Saturday 26 October, while joining a synchronised toast to local beer and the whole craft beer industry across Australia.
"Indie Beer Day is about stopping to pause and celebrate our growing role in the community and to share it with all Australian beer drinkers," IBA chair Jamie Cook said.
"On Indie Beer Day we want to rally all independent breweries and beer retailers behind the shared objective of building a community around Australian independent beer."
TWØBAYS Brewing marketer Tom Pountney said independent breweries generated more than $950 million in economic output last year, with brewers paying more than $130 million in excise tax and $215 million in wages.
See more on Indie Beer Day at: iba.org.au/indie-beer-day/
First published in the Southern Peninsula News – 22 October 2019