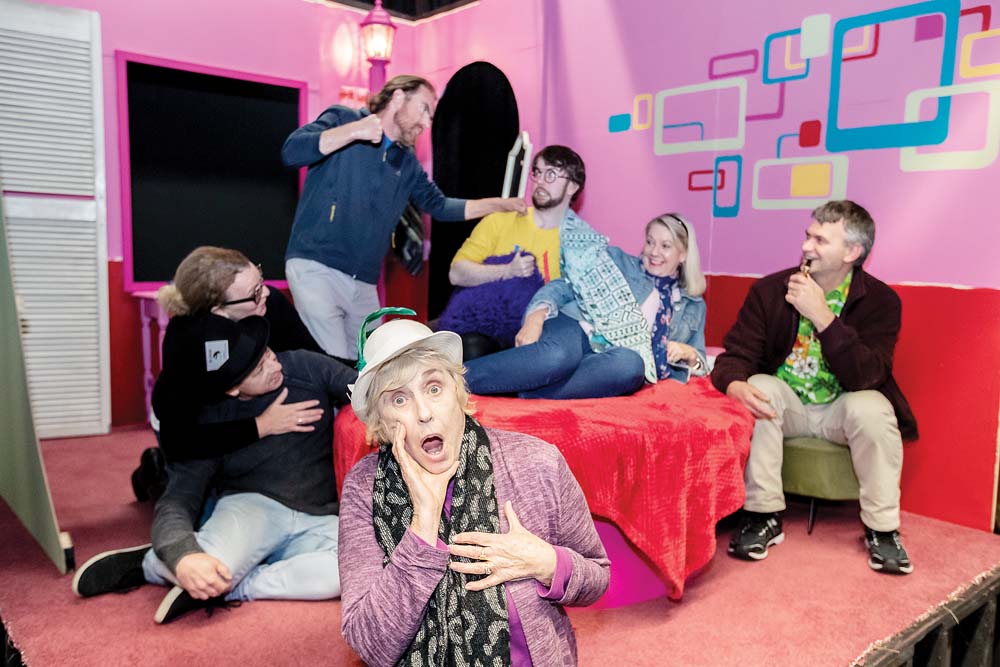 SOUTHERN Peninsula Players' latest production is set in an elegant top floor London flat in the 1970s.
Move Over Mrs Markham at Rosebud Memorial Hall is described as a hilarious play about misunderstandings, mix ups and mistaken identities.
It revolves around respected, straight-laced – and happily married – Philip and Joana Markham. Farce descends when Mr Markham's business partner, Henry, also married, convinces him to let him use the flat one night to enjoy a tryst with his latest conquest.
Meanwhile, Henry's wife, Linda – who knows all about his affairs – decides to have a fling herself. At the same time Alistair Spenlow, an interior decorator for the Markhams, also wants a fling with Sylvie, their au pair.
"They all want to test out the round bed – in short, it is madcap hilarity," director George Brough said.
"Writers Ray Cooney and John Chapman are two of the best exponents of British farce. It's the best of British humour that will appeal to everybody."
The cast is Mrs Markham: Linda Morgan, Mr Markham: Isaac Schmid, Alistair: Lachie Mcfarlane, Henry: Brendan Croft, Linda: Margaret De Luca, Sylvie: Jade Rooney, Miss Smythe: Jenny Scott, Walter: Greg Stephens and Miss Wilkinson: Darcy Taylor.
The theatre has cabaret-style seating; bring your food and drinks.
The play is showing at 8pm, Friday 1 and 8 November, and Saturday 2 and 9 November, and 2pm, Sunday 3 and 10 November.
Tickets from $20 adults are available at spptheatre.com/tickets
First published in the Southern Peninsula News – 22 October 2019