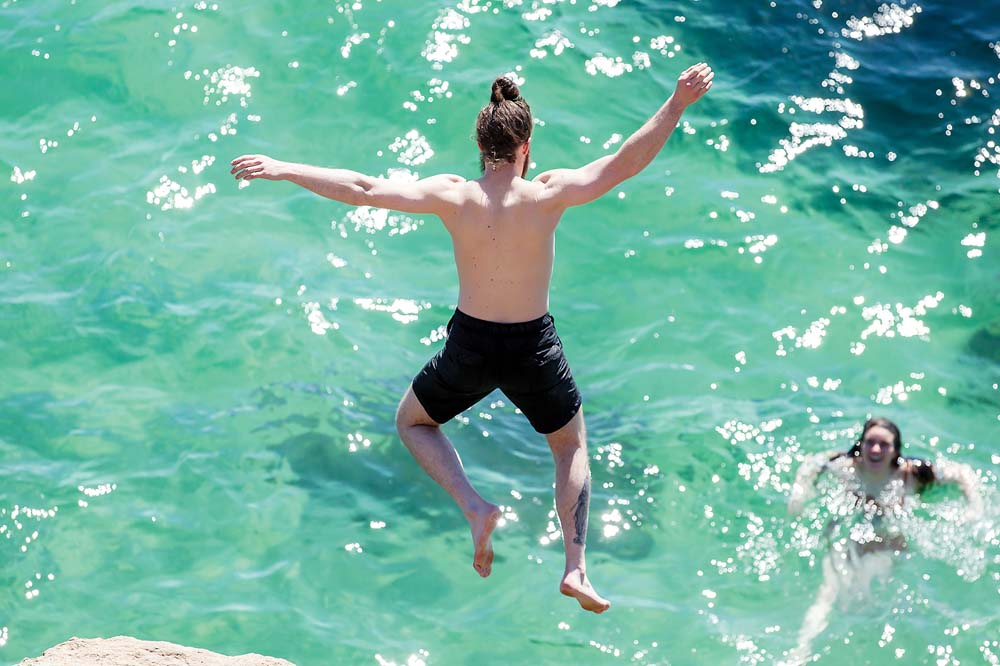 AT the first sign of last week's hot weather daredevil cliff jumpers were back at The Pillars.
The fence erected by Mornington Peninsula Shire last year to stop public access to Mt Martha's famous natural attraction was dismantled months ago, but cold water and cloudy skies provided their own disincentive.
But now, even with tougher parking regulations and the ongoing alcohol ban, The Pillars is back in vogue.
On Wednesday night there were seven jet skis parked near the base of the cliff and plenty of jumpers scrambling in and out of the clear waters.
On Thursday, even as shire workers installed treated pine barriers and new signs, groups of youngsters were making their way along the Esplanade to The Pillars.