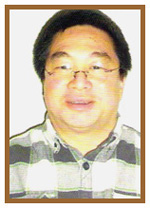 PARISHIONERS of St Macartans in Mornington are said to be reeling after the resignation of Fr Minh Tran in mid-October.
The shock departure caught many by surprise with a notice in the parish bulletin saying an email was being sent to the Archdiocese "requesting an explanation as to the reasons for Father's resignation".
The bulletin also said the resignation had "caused many of us to feel a range of emotions".
A letter to parishioners from Vicar General Joe Caddy on 17 October stated that "while Fr Minh is supported by many people in the parish there have also been a number of complaints over a period of time".
"None of the complaints are of a sexual or criminal nature, however, they are of a kind that are serious enough to warrant further investigation.
"The Archdiocese and the Society of Jesus have determined that Fr Minh's style of leadership has generated unnecessary division and that his role as parish priest is no longer tenable and so have accepted his resignation."
The Australian newspaper last week reported that bullying and harassment claims are believed to be being investigated by the church. The paper said Fr Minh had been barred from going within 30 metres of a woman who performed work for the parish who had complained about his behaviour. The rule would apply except when he was serving her communion.
The archdiocese said it would appoint a new parish priest as soon as possible. "In the interim, we will ensure the maintenance of masses in the parish.''
Fr Minh could not be contacted for comment.