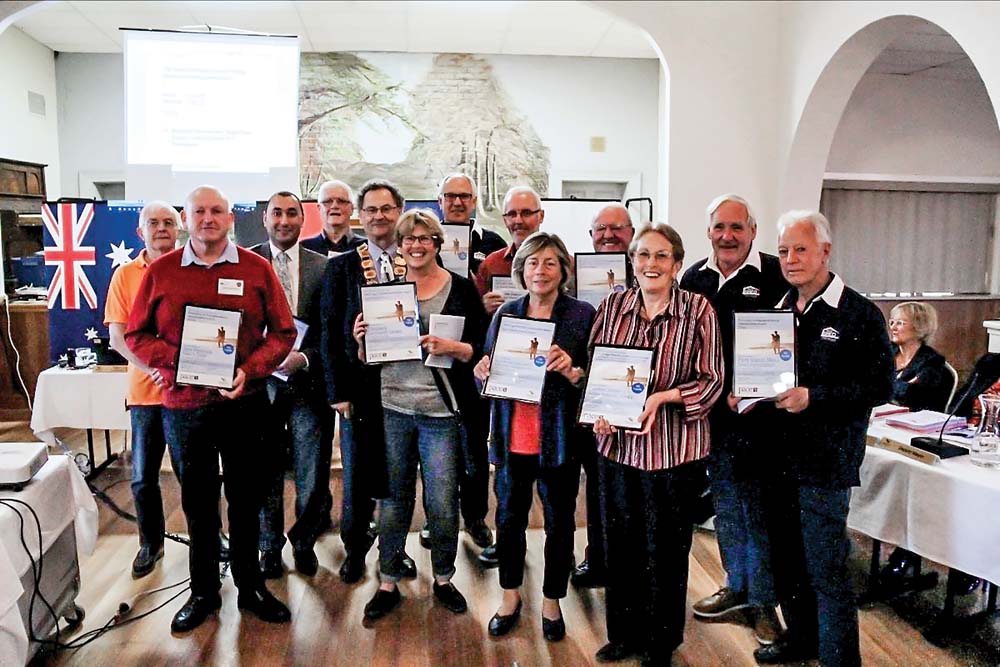 MORNINGTON Peninsula Shire's older community has no plans of slowing down as shown at the annual Delys Sargeant Age-Friendly Awards.
The awards held on Tuesday 22 October recognise individuals, clubs, services or businesses that contribute to building stronger communities for older people.
The peninsula has the second highest older population in Victoria with more than 30 per cent of residents aged over 60 – compared to the metropolitan average of 17 per cent.
The shire was one of the first councils in Victoria to develop a strategy to promote positive ageing and aims to continue leading the way by recognising the important contribution older people make to our community.
Among the winners was Elder of the Year Terry Phippen who was recognised for his work in building an inclusive community. Mr Phippen has worked closely with a range of community organisations, including growing a men's shed that welcomes all ages; organising veggie boxes for a local primary school; promoting awareness of the environment and sustainability by making insect hotels and coordinating residents, businesses, CFA, schools, police and many others at the Billy Cart Derby, at Sorrento in March.
Southern Women's Action Network received two awards in the Age Friendly Communities category. For 21 years the network has provided a forum and meeting place for women of all ages, empowering members to become more involved in a wide range of social justice issues.
The awards are named in honour of Delys Sargeant (OAM) who was the founding chair of the council's official community advisory committee on ageing: Peninsula Advisory Committee of Elders (PACE).
Delys was integral in shaping council's current approach to supporting residents to age well and remained a life member of PACE until her passing in 2017.
Mornington Peninsula Shire Mayor's Senior Achiever Award
Mayor's Elder of the Year: Terry Phippen
Mayor's Senior Achiever: Tony Clarke
Pace Age-Friendly Communities Awards
Age Friendly Local Business: Mina Tawadros, at Bittern Pharmacy (as an Individual)
Age Friendly Group: Blairgowrie Community Garden
Age Friendly Individual: Meredith Studdert
Age Friendly Community, for Arts and Culture: Mornington Peninsula, Australian Decorative and Fine Arts Society (ADFAS MP)
Age-Friendly Community, Innovative Club for Older People: Hastings University of the Third Age (U3A)
Age-Friendly Community, Community Service or Program and Encouraging Indigenous or Multicultural Opportunities: Southern Women's Action Network (SWAN)
Promotion Of Inter-Generational Opportunities
Promotion of Intergenerational Opportunities, Group: Point Nepean Men's Shed Association
Promotion of Intergenerational Opportunities, Group: New Peninsula Men's Shed
Terry nabs Elder award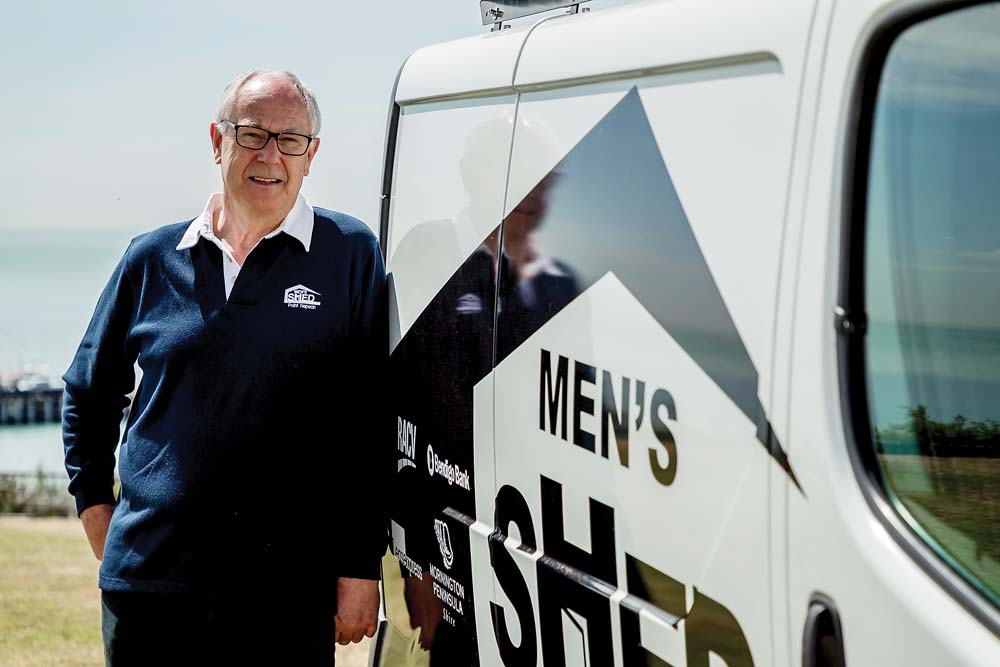 ELDER of the Year Terry Phippen says his Delys Sargeant Age-Friendly Award win is a "real surprise".
"I knew I had been nominated but did not expect to be named Mornington Peninsula Shire's Elder of the Year," he said.
"It is an honour to be selected from many of the volunteers on the peninsula. I think we all enjoy getting involved in so many activities but it's always nice to be recognised, if not a little embarrassing."
Mr Phippen said his three "real highlights" this year came about through working with "passionate people in our community".
"It was great helping two ladies realise a dream of buying disability chairs to enable less able people to be taken out onto the water at our fabulous beaches," he said.
"We had a ball raising the money for the chairs and are now working hard to secure safe beach access in the Sorrento/Blairgowrie area.
"Point Nepean Men's Shed came about through conversations at a dinner party. I didn't realise there would be so much support for it and how this has grown. There is a great sense of achievement when it all falls into place."
When the opportunity came to recreate an old favourite – billy cart races to raise money for drought relief – Mr Phippen jumped at it. "This year, we tried to keep it simple as we weren't sure how it would work," he said.
"Again, I enjoyed involving all sorts of people and organisations in coming together for the fun. It was great to be involved with people of all ages."
The best part came afterwards when Mr Phippen was able to send two cheques to farmers' charities in support of drought relief.
First published in the Southern Peninsula News – 5 November 2019