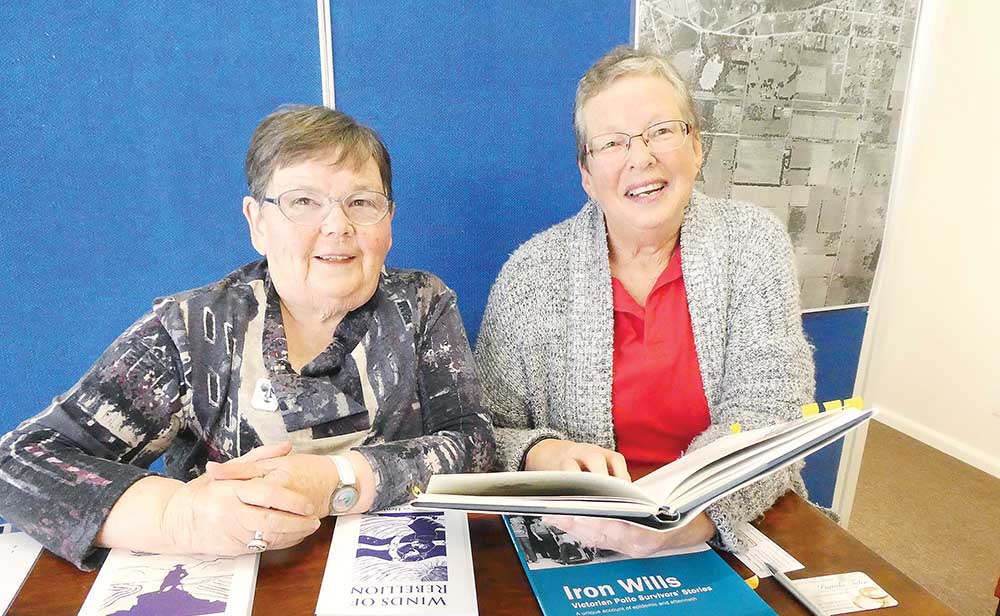 AN essay by Hastings author and polio survivor Fran Henke will be included in a new anthology Growing up Disabled in Australia.
Due to be published in June next year by Black Inc, this will be the fifth title in the Growing Up series.
"We are still struggling to have polio and its late effects recognised by health professionals, even family members", Henke said.
The acceptance of her essay was timely as October has been declared World Polio Month with Victorian survivors gathering at Warrnambool last week to celebrate Polio Day.
The day is traditionally held near the birthdate of Jonas Salk, who developed the vaccine, ending poliomyelitis epidemics around the world.
"Our Polio Day this year focussed on the need for change – mentally and physically – as the condition deteriorates," Henke said.
Henke, secretary of Mornington Peninsula Post Polio Support Group, edits a monthly newsletter for the peninsula group and a quarterly one for Polio Network Victoria.
Her latest novel An Imperfect Calendar was launched at Western Port Festival this year.
Henke's essay was one of 44 chosen for publication from 360 submissions by Growing up Disabled in Australia's editor, Carly Findlay.
"Choosing the contributors was a hard task – I wish we could have included many more. I'm proud of everyone who submitted and encourage those who didn't get into this anthology to keep writing and find other opportunities for their work," Findlay said. "This anthology shows the diversity of disability – not just in terms of impairments, but also experiences. I took an intersectional approach when selecting the work."