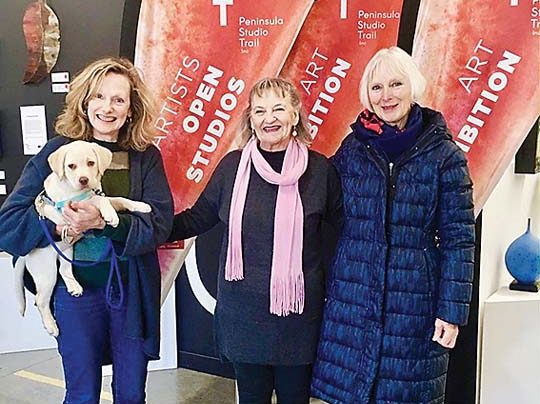 THE Peninsula Studio Trail Exhibition attracted a good crowd of art lovers to Southern Buoy Studios last month.
Organiser John Trebilco said: "The sales were good, with many small-to-medium-sized works sold, so we were pretty happy.
"We now have the Open Studio Weekends coming up on 16-17 and 23-24 November when the 20 artists in the group will have their personal studios and display areas open to the public.
Peninsula Studio Trail has been running this annual event for 11 years. Members of the public are invited to visit the various studios over the two weekends to speak to the artists, see the way they work, ask questions and buy artwork.
Studio visits can be arranged on the Plan Your Trip page at peninsulastudiotrail.org
The map shows the locations of each open studio and also the artists' pages and addresses.
"Each studio will have easily seen front signage to look out for – like finding the clues on a treasure map and the treasure is the art," Mr Trebilco said.
First published in the Southern Peninsula News – 5 November 2019