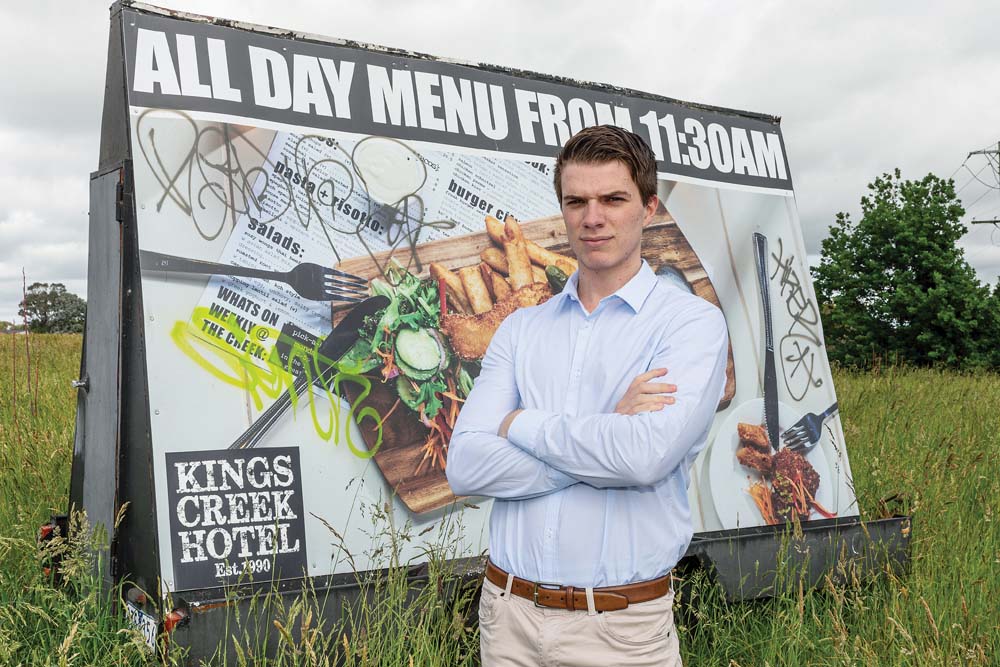 KINGS Creek Hotel Hastings is fighting back against graffiti vandals by offering a $1000 cash reward to find the perpetrators.
The hotel's marketing manager Jet Nye said: "We have recently had a massive surge in graffiti here and are reaching out to the Hastings community to help us identify the vandal who has tagged our property."
Mr Nye said seven or eight graffiti incidents had been carried out possibly by more than one vandal. CCTV had failed to establish their identities. "We are waiting on the police now to identify whether a tip off for the culprit is accurate," he said.
The hotel's Facebook post calling for public help has reached over 6,500 people. "The community has really gotten around this story as it seems the whole area has been negatively affected by the tagging," Mr Nye said.
"We have already begun to receive some messages regarding a perpetrator's identity and the hotel is working with Hastings police to identify them and stop them defacing community property."
Mr Nye said management had been putting off installing a large billboard adjacent to the hotel over fears it would be targeted by vandals. The glass front would have to be rock-proof to prevent it being damaged. "It's us having to work around them which it shouldn't be," Mr Nye said.
Anyone with information can message the hotel on Facebook or call Hastings police 5970 7800.