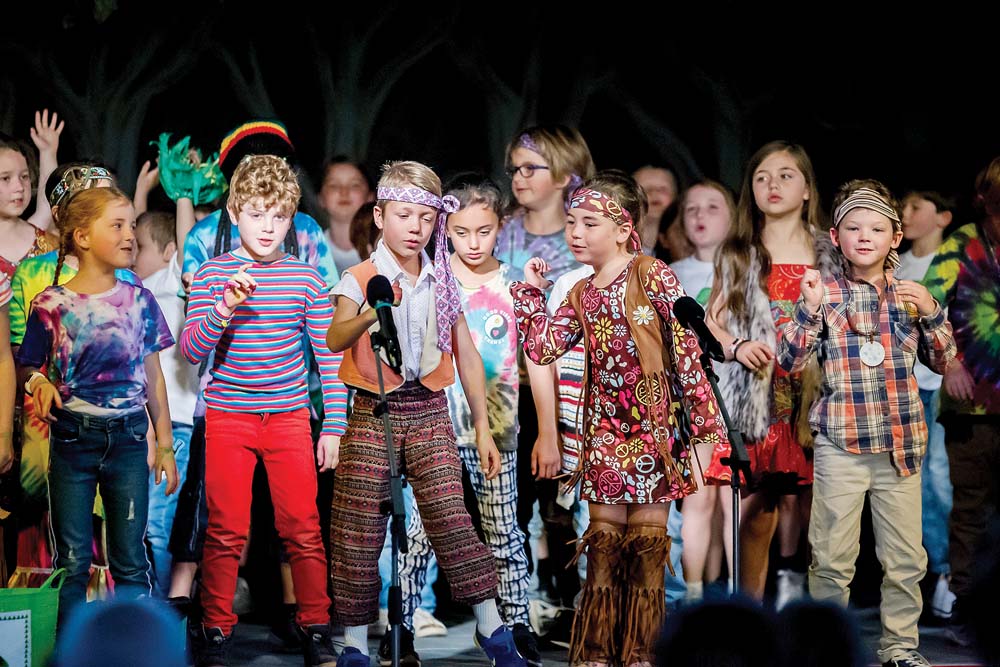 RYE Primary School's production of Be the Change was reportedly a huge success for all involved.
Inspired by a quote from Ghandi: 'Be the Change you want to see in the world', the play evolved from a range of ideas contributed by students, parents and teachers.
The bi-annual event featured students from Prep-Grade 6 who showcased their talents in the visual and performing arts. It featured lead actors, Drumbeat students, senior and 3/4 choirs, a rockin' school band and dancers. Every year level had its own scene and theme to portray.
The play centred around five kids who climb a magical tree only to discover that the Future Earth land at the top is decrepit, polluted and corrupt. The children learned lessons from every branch on how they can change the world for the better. Be the Change included themes of life values and environmental awareness as well as direct links to the curriculum and prior learning.
A nearby kindergarten and community members who support the school in various ways attended the matinee. Residents of Rye Sands at Japara aged-care facility also attended the matinees. Past students were involved in the costumes, face painting, choreography and dancing, and playing in the band.
The Lions Club of Rye donated their time with all proceeds from the sausage sizzle going to the school. Spark Youth Dance founder Alex Dellaportas choreographed a contemporary piece for past Rye students while the senior choir students sang.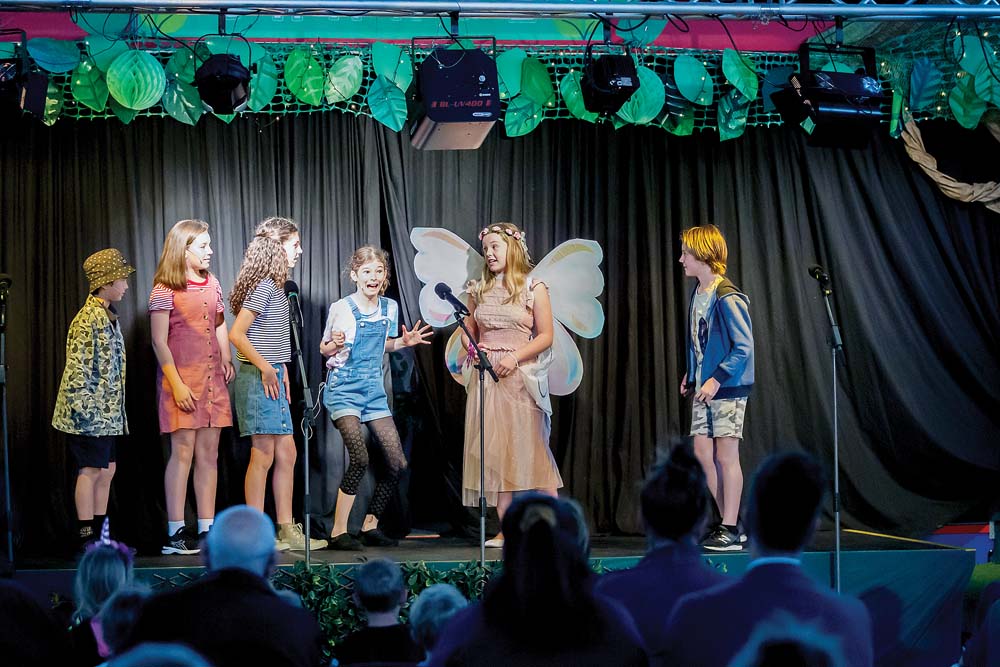 "Our school hall gets transformed over a few days into a really beautiful space that inspires our students to perform their best," music teacher Natalie Parker said.
"Art teacher Katie Wettenhall and parent volunteers headed by Elin Smith worked to have the props, sets and extra costumes ready in time.
"We have professional sound and lighting from Audio Spectrum and Knoble Arts which assists our show to look and sound amazing. It really is a huge team effort to pull everything together, and our dedicated staff work tirelessly to achieve the finished product. We are so proud of our students and whole school community."
First published in the Southern Peninsula News – 12 November 2019