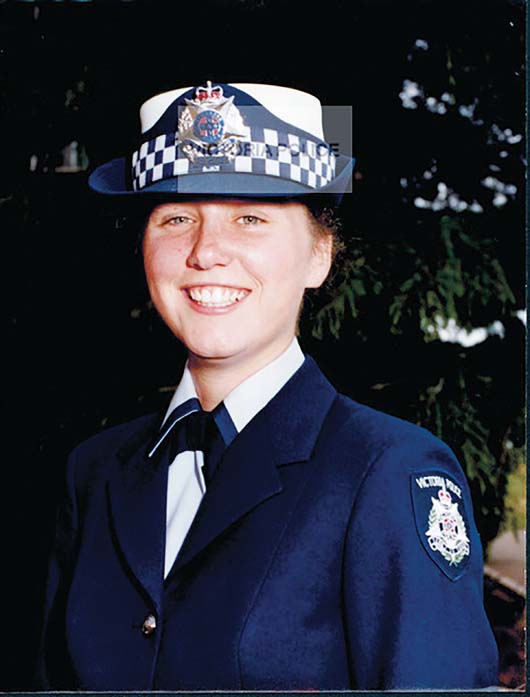 A SERVICE to honour the memory of Constable Angela Taylor, pictured, will be held at Mornington police station this week.
A plaque dedicated to Constable Taylor will be mounted beside an Angela Taylor rosebush during the service, Wednesday 13 November.
Constable Taylor's family and friends, the Blue Ribbon Foundation, local police and senior police officers will gather to celebrate Constable Taylor's life and recognise her service to the community.
Constable Taylor became the first policewoman in Australia to be murdered on duty when a car bomb was detonated in front of the Russell Street police headquarters on Easter Thursday, 27 March 1986. She suffered what would become fatal injuries and died 24 days later on 20 April 1986. She was only 21.
Senior Sergeant Natalie Dollard said officers from Southern Metro Division 4 raised the funds for the plaque over the past year. "We wanted to formally recognise the Angela Taylor rosebush at the Mornington police station and ensure that its significance was understood," Senior Sergeant Dollard said.
"Constable Taylor's memory lives on and has done at Mornington police station since 2002 when retired police veteran Sergeant Neil Fortune planted one of the original roses at the front of the station.
"This Angela Taylor Rose continues to flourish all these years later at the base of the flagpole.
"The rose is currently in full bloom and is ready for the ceremony next week."