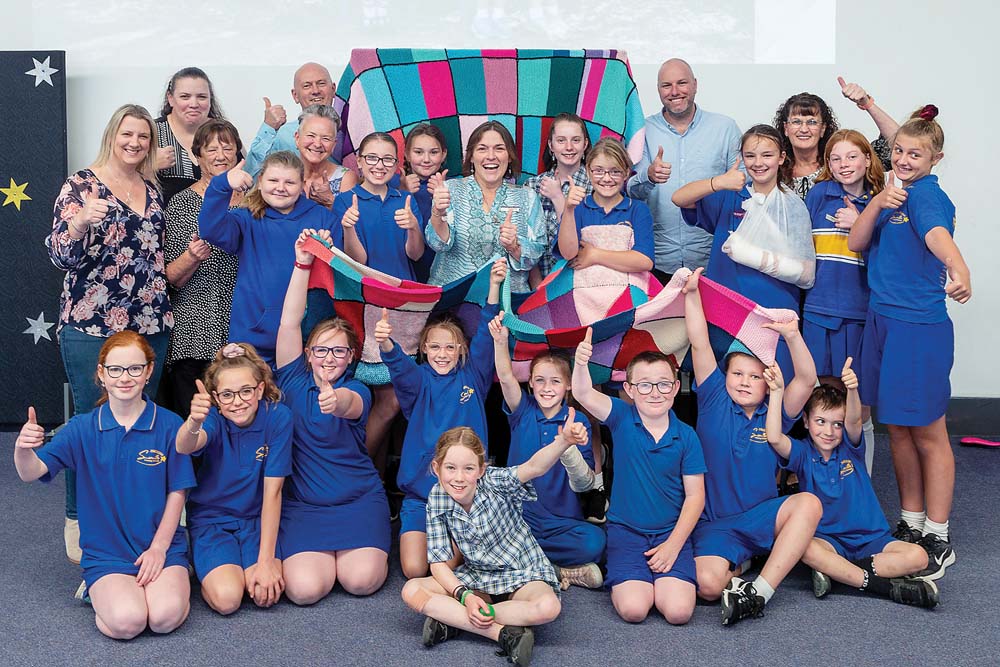 SOMERVILLE Primary School students have been busily knitting during Thursday lunch times for a special project.
The students, along with family members and staff, have been making woollen squares which are being crocheted together by colleague Judy Bray to make colourful blankets to donate to The Salvation Army. They will then go towards making cold nights more bearable for the homeless.
"The children are loving being involved, and it has been wonderful to see them developing their knitting skills, making new friends and raising their sense of pride in contributing to a team project that is helping others," school chaplain Kylie Nicholas said.
"The level of support the project has received has been incredible. The Somerville Salvos Store, along with many family and community members, have generously donated wool and knitting needles, while many others have donated their time during lunch break to help the children learn to knit … as well as many others dedicating time at home to knitting squares."
The tally by the end of last week's assembly was 25 hand-knitted blankets for those most in need. "They are a bit of comfort and colour for those facing darkness," Ms Nicholas said.
First published in the Western Port Times – 27 November 2019