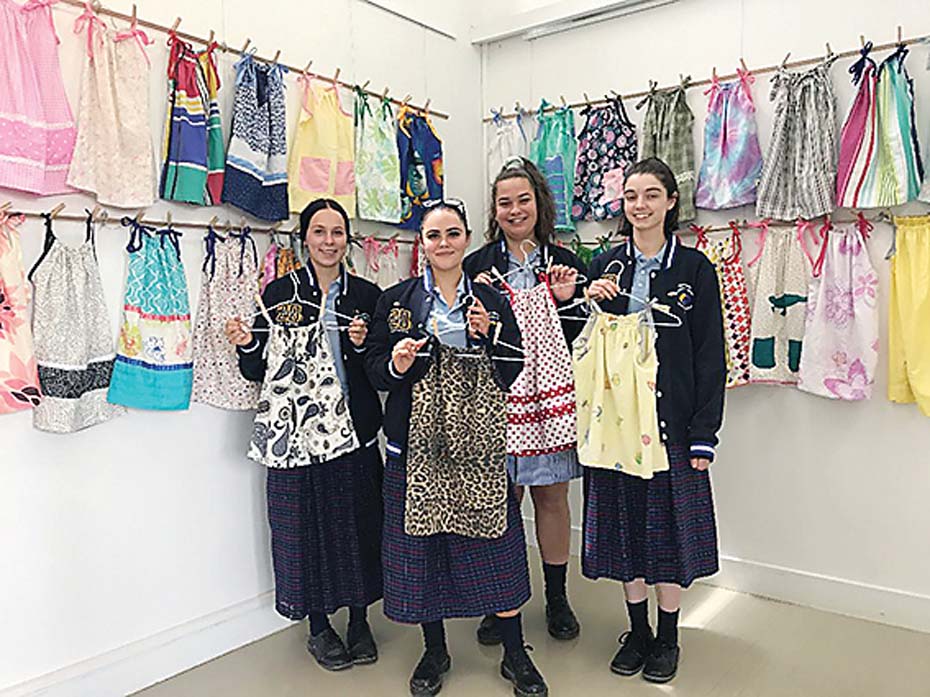 A CLASS project by Year 11 Design Technology Fabrics students at Mornington Secondary College will improve life for poverty-stricken children in Africa.
Their Little Dresses for Africa project began with donations of pillow cases by parents and other students that the girls crafted into colourful dresses.
They will be sent to Africa through the charity and the students will be sent pictures of the girls receiving them.
The school's head of art Lea Gilbert said she came across the idea while looking for recycled fashion ideas. "I thought it would be a great thing to do for charity as well as a fun learning task for the girls," she said.
"We began with a goal of making 50 little dresses but we ended up making 100. They are on display this week at the school's art gallery and will be posted shortly."