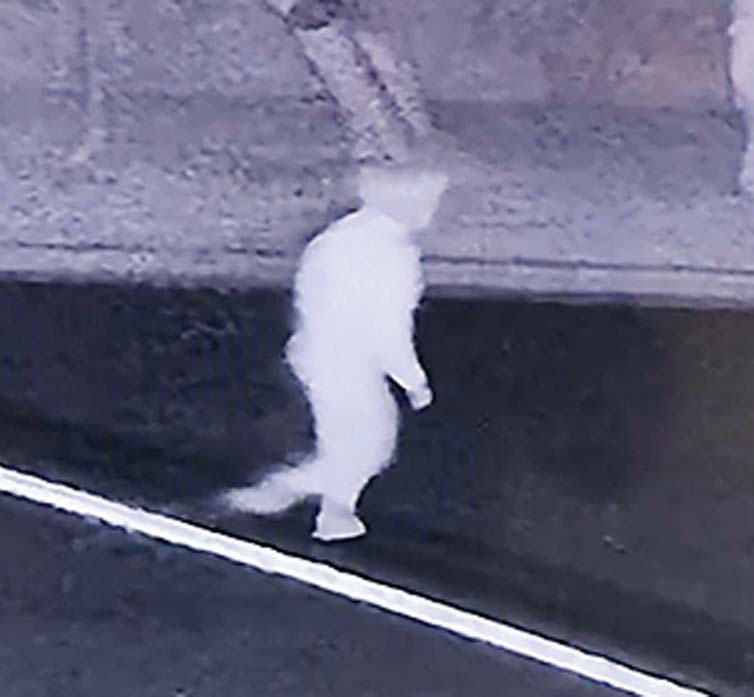 A TYRE slasher is costing Mt Martha motorists thousands of dollars in repairs and replacements.
Using a box cutter or sharp knife the man has slashed the tyres of 23 cars parked outside their owners' homes – often slashing more than one tyre on each car.
Black and white images captured on a resident's CCTV camera show a hooded man striding purposely along the street.
One victim, who did not want his name used, said he had spent $1800 replacing nine tyres. "My daughter's had seven tyres slashed and I've had two," he said. "If there's a next time I'm not even going to bother fixing it. I can't afford any more tyre bills. The car can just stay out on the street."
The man said his daughter was going to live elsewhere.
"She's just sick of the whole thing; the police just don't seem to have the resources to catch this guy."
The senseless crime spree began in early October with the latest slashings occurring late last week. Seven cars were attacked in early October; five between 16 and 18 October; one at the beginning of November; five on 10 November; three on 22 November; and two on 27 November.
The slasher – who detectives believe lives in the area – strikes on random nights from just before midnight to around 1am. His "beat" includes Normanby Terrace, Marguerita Avenue, Fern Place, Walara Drive, Ramsay Court, Temple Court, Glenisla Drive, Dickenson Grove and Buxton Court.
Detective Senior Constable Alex Montgomery, of Somerville CIU, said the motive might get a "thrill" from the damage he causes.
He sympathised with frustrated owners "getting angry" at having to fork out for repairs, arranging alternative transport to and from work and having to wait for tow trucks to take their cars to repairers.
Many find it uneconomical to claim on their car or contents insurance as their excesses are $600-$800 – about the same as the cost of two new tyres.
"Most of the tyres are being savagely slashed, making them unrepairable," Detective Montgomery said.
Anyone who has information on the incidents or who has seen someone walking the streets in the area is urged to call Detective Montgomery at Somerville CIU on 59781 300 or Crime Stoppers 1800 333 000.