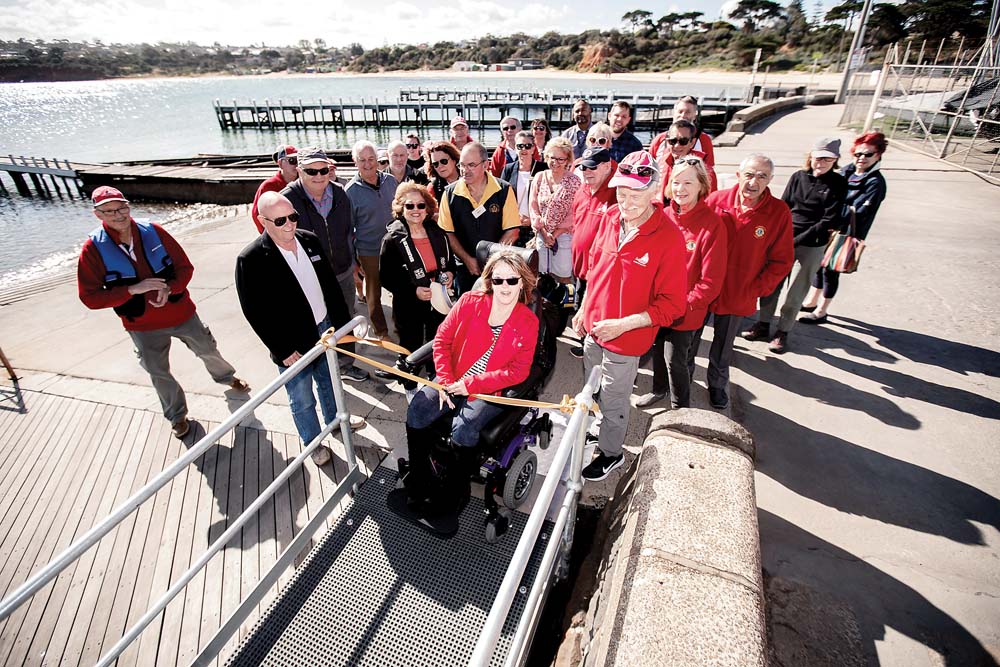 FORMER Mornington Peninsula Shire Citizen of the Year Karen Fankhauser last week opened the season of Mornington Yacht Club's Sailability program.
As chair of Mornington Peninsula Shire's disability advisory committee, Ms Fankhauser would have felt right at home in the sailing program which allows people of all ages and abilities to enjoy sailing in a fun and inexpensive way.
The program has been running since 1999 and participants can enjoy the freedom and fun of recreational sailing, while the more competitive strive to develop their racing skills. Participants come from the general community, disability service organisations, and special developmental schools. Some have no disabilities, others are elderly or have some physical impairment, while others have physical, sensory and intellectual disabilities.
They sail mid-week and on Sunday mornings. The first focuses on groups from disability service organisations, although individuals can still join in. It runs 10am-2pm Wednesdays and Fridays except for school holidays and the months of June through September depending on the weather. The mid-week program also runs one-off days for select client groups, by arrangement.
The Sunday program has a family focus and is open to everyone. It runs 10am-1pm on the first and third Sundays from late October to the end of April. Bookings are essential.
Budding sailors come from all over the Mornington Peninsula and surrounding municipalities. Full wheelchair access is available, and there's even a hoist to lower participants into boats. They can sail solo in Hansa dinghies or be accompanied by a volunteer co-sailor.