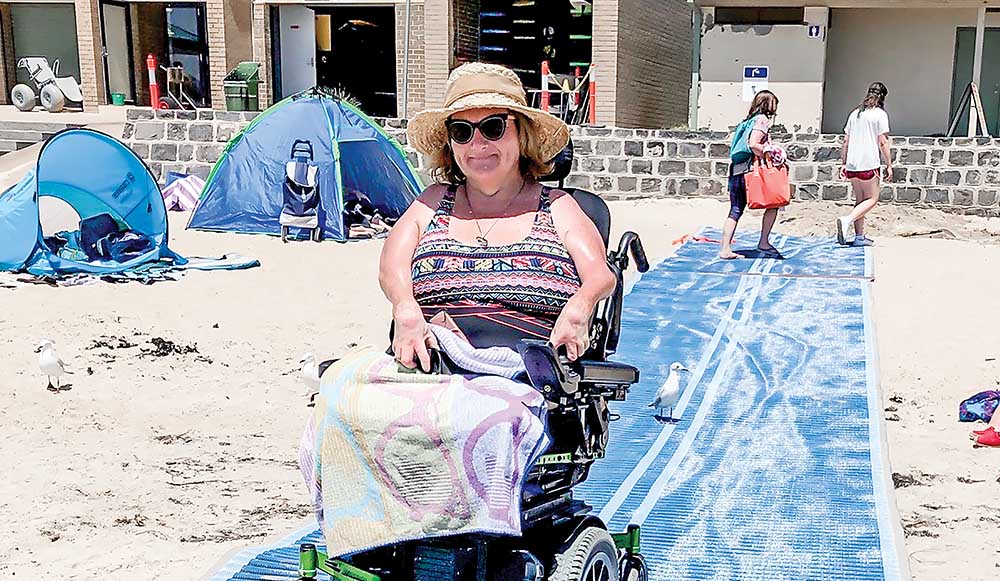 GIVING more people more access to the bay's beaches is the aim of Mornington Peninsula Shire's beach matting program.
It is part of the Beach Access program which has been running at Mount Martha beach since 2016 and is now at Mills Beach, Mornington.
The beach matting is permanently on the sand offering those in wheelchairs, or with limited mobility, the chance to get to the water's edge during summer.
The matting was rolled out on Friday 8 November and will remain until Easter Monday (13 April) with beach accessible wheelchairs available on weekends during patrol hours.
The Disabled Surfers Association Mornington Peninsula has a Sandcruiser beach wheelchair available for free hire from the Point Leo Surf Life Saving Club. More information about beach access can be found at mornpen.vic.gov.au/accessiblebeaches.
"Our beaches are for everyone, so I'm extremely pleased to see this fantastic initiative extended to another location. The more people who can access this service the better," the mayor Cr Sam Hearn said.
The shire is also increasing disability access at beaches by upgrading parking, paths and toilets in coastal areas.
First published in the Southern Peninsula News – 10 December 2019