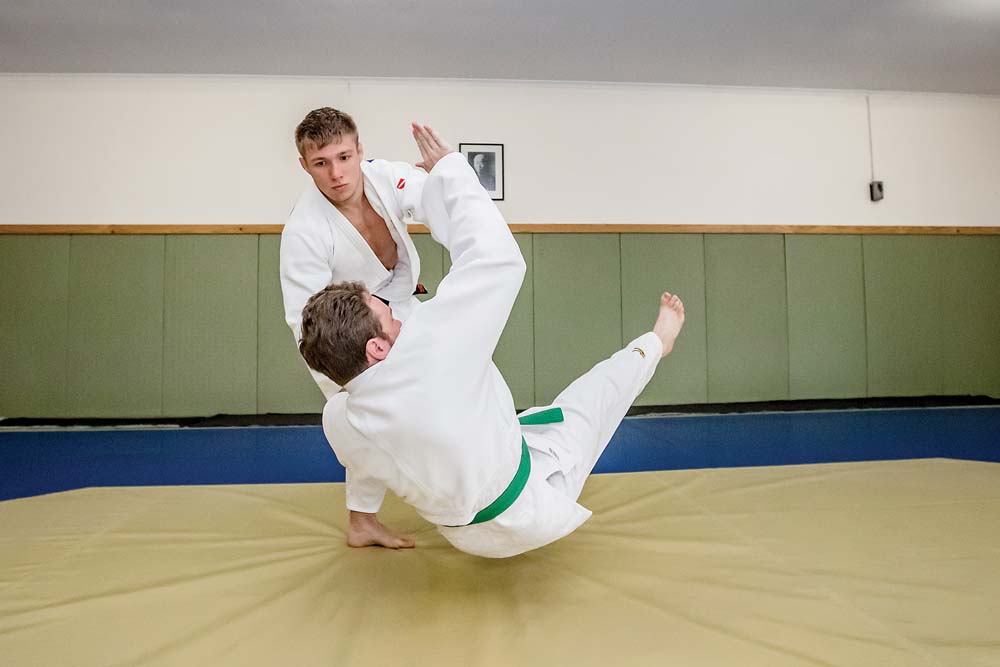 JUDO expert Harrison Cassar is on a mission to win the required number of ranking points to gain selection into the Australian Olympics team to compete at Tokyo in July.
Described as an "elite athlete" by his coaches at Mornington Judo Club, Cassar has been a dedicated club member since he was eight.
Now 20, he has wins at both state and national championships behind him and placings at recent international events. His most recent success was a bronze medal at the 2018 Asian Open, ranking him number one in Australia for his weight division.
Cassar, of Dromana, is confident of doing well at the Olympics in a sport practised by 20 million people worldwide – most avidly in Japan, Asia and Europe.
"It would be a dream to win an Olympic medal," he said. "It's been my goal ever since I was about 12.
"Even getting selected in the Australian team would be unreal."
At 175cm tall and fighting in the under 90kg section, Cassar is a powerful martial artist grappling with a points-ranking system as obdurate as any opponent.
"We do competitions all year and accrue points under an international points system depending on our success," he said.
"I've been everywhere – perhaps a dozen countries – over the past 18 months.
"Although I am looking good as the Australian number one in my class, it won't mean anything unless I manage to accrue sufficient points in overseas competition. If that doesn't happen, I won't make the Australian team."
Although a tournament in Osaka two weeks ago "didn't go so well", Cassar can make amends in Israel at the end of January, where he hopes to accrue more points to aid his selection quest in May 2020.
Judo is not a mainstream sport in Australia, making finance another of Cassar's problems. Judo Australia puts in a "small amount of money", but part-time labouring jobs with a builder and teaching judo are necessary to supplement his income and pay travelling costs to competitions.
But these handicaps will pale into insignificance if Cassar's dream of team selection comes true. A medal would be the icing on the cake of success.
First published in the Southern Peninsula News – 10 December 2019