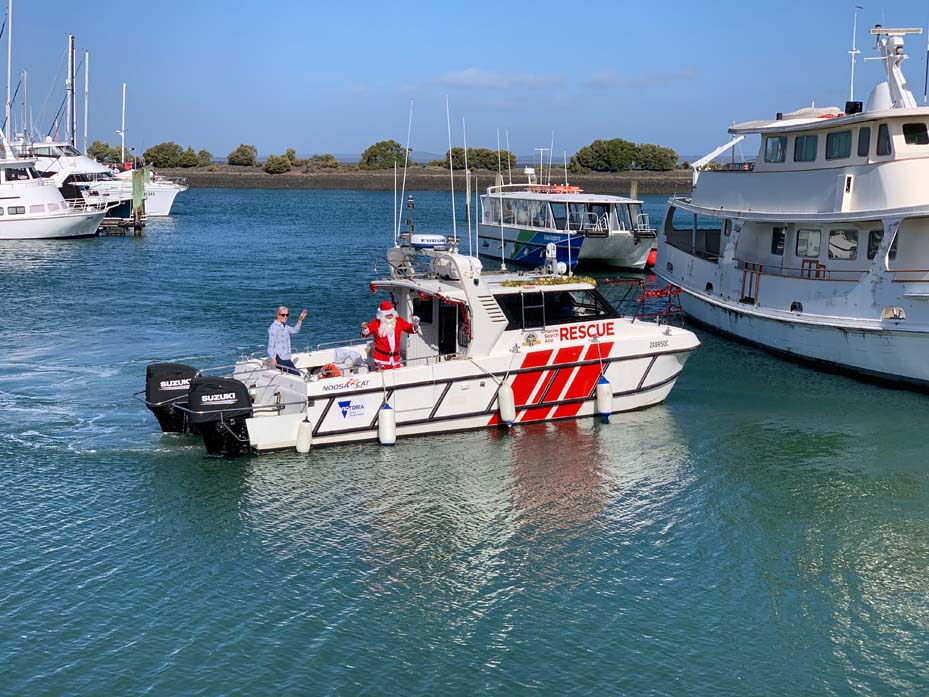 WESTERN Port Coast Guard crews brought Christmas cheer and help to five boats in trouble out on Western Port Bay, Sunday 8 December.
Commander Jeremy West said having so many other boats out on the water on "such a glorious day" meant no one was in any real danger, although breakdowns have the potential to turn nasty if the weather deteriorates.
Boats assisted off Corinella, Tyabb and Yaringa had flat batteries; one was a motor fail.
These mostly minor issues reinforced the necessity of boat owners conducting gear and safety checks before going out on the water, Commander West said. "A jump starter is about $100 which can save a lot of inconvenience," he said.