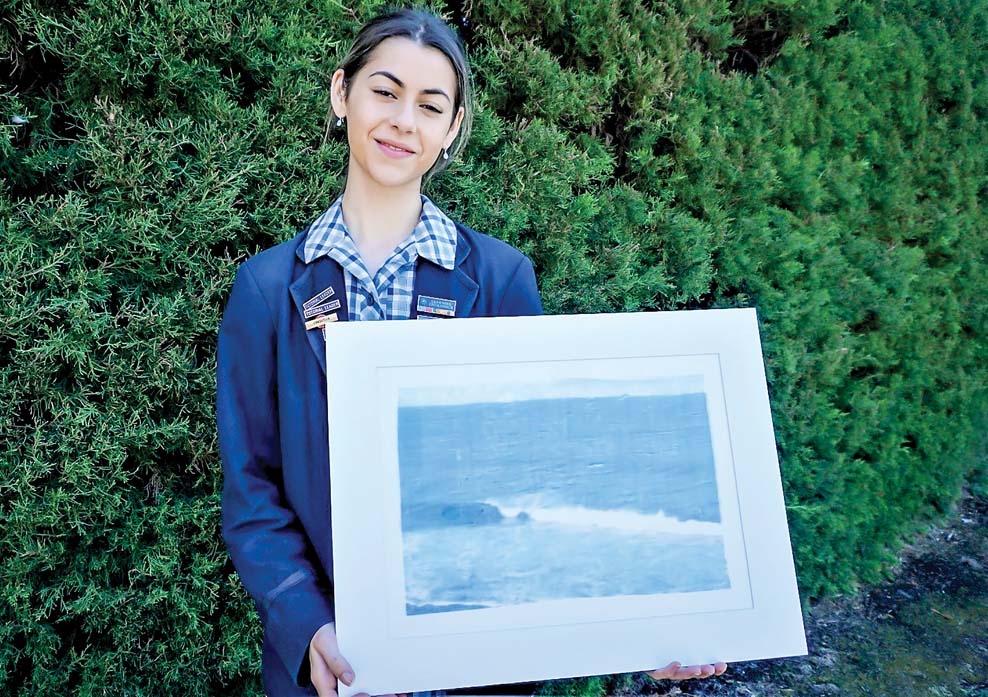 WORKS by students from Toorak College, Mornington Secondary College and Balcombe Grammar are all again featuring in January's Mornington Art Show.
There is a series of photographs by Toorak student Georgie Kerkhoff called "Rose coloured glasses" and Renee Pollock, also from Toorak, has printed on silk her "Trilogy of Tranquility", her view of the purity of nature.
Amber Jeffrey from Mornington Secondary College has entered several small portraits in various mood poses done in pencil.
Students from Balcombe Grammar have submitted works representing several genres, including a fabric cactus piece by Soleil Stern.
The annual show run by Mornington Rotary Club, entering its 48th year, will be held 16- 26 January at the Peninsula Community Theatre, Wilsons Road, Mornington.
There will be more than 800 works on show.
The art show has raised more than $1.1 million for international and Mornington community projects. About 60 per cent of the money raised since its beginning in 1972 has been spent on a range of local Mornington projects.
Projects supported by Mornington Rotary include:
The eradication of polio worldwide.
Financing a medical team to go overseas to operate on cleft lips and cleft palates.
Bushfire relief.
The Sailability program for disabled at Mornington Yacht club.
An intensive care bed at the Bays Hospital, Mornington.
Clean water filtration systems for schools in Bhutan.
Local "youth-based" support programs.