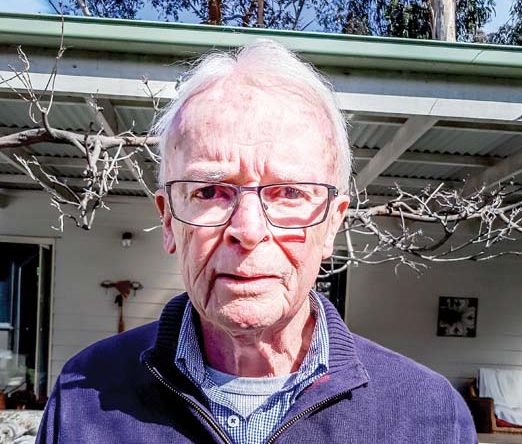 WHERE would we be without volunteers?
It seems every aspect of our society depends on these unsung heroes who want nothing more than to get involved – usually in the background – help out wherever they can and take nothing away other than the knowledge that their services are appreciated.
Point Leo Life Saving Club long-standing member John Horwood is a case in point, with his services acknowledged at the 2019 Premier's Volunteer Champion Awards – Service, held on 2 December.
Mr Horwood, who turned 80 on Friday 20 December, was honoured for his commitment to the lifesaving club "in just about every capacity".
Those attending the function at Government House heard that over the past 60 years he had "excelled as a competitor, patroller, treasurer, president, event organiser, fundraiser, and archivist".
Mr Horwood was praised as a man "driven to ensuring that volunteer lifesavers are properly supported and recognised for their achievements".
He and wife Rhonda have lived at Point Leo since 1998, with Mr Horwood gaining his Bronze Medallion at the club in 1956 as a youngster while Melbourne prepared for the country's first Olympic Games.
That link with the famed medal continues, with Mr Horwood this week joining other volunteers to cook for a group of youngsters training for their own Bronze Medallions much like he did 63 years ago.
It's a case of the club helping its own.
Another worthwhile aspect of Mr Horwood's volunteering was setting up the Barry Tierney Foundation – now worth about $200,000 – to "make younger members better lifesavers". This forward thinking has helped Point Leo become a successful lifesaving club with more than 1000 members and 500 Nippers. About 140-150 members are described as "active".
No-one at the club would doubt that it's volunteers like Mr Horwood who have made this possible.
First published in the Western Port Times – 25 December 2019