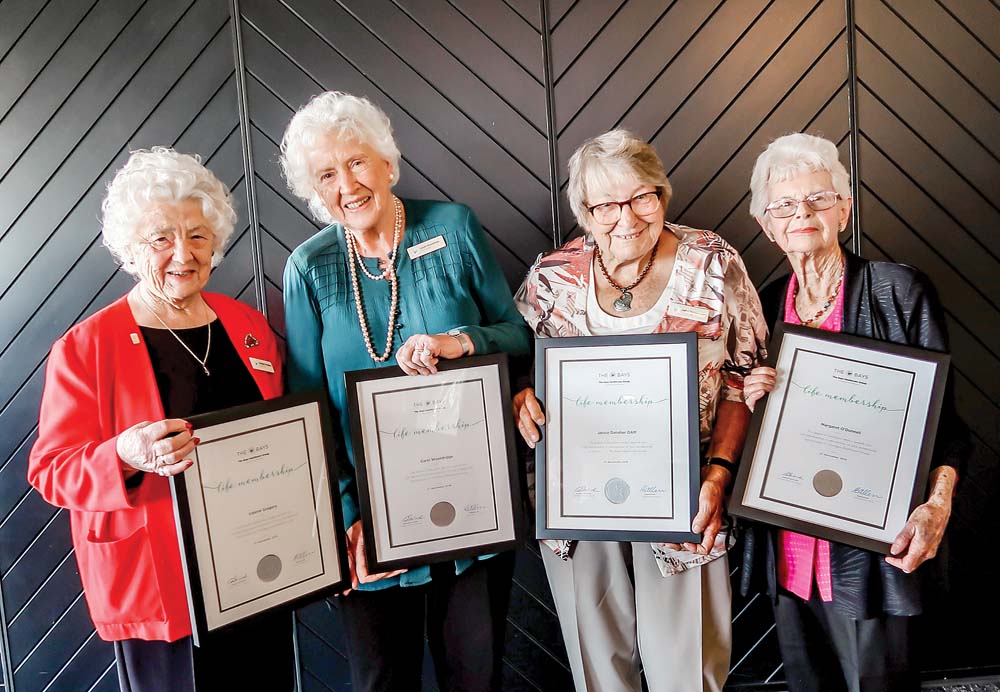 LIFE memberships have been given to long time Pink Lady volunteers at The Bays aged care home at Hastings.
Valerie Gregory (25 years), Margaret O'Donnell (23), Carole Wooldridge (17) and Janice Danaher (11) were presented with certificates at The Bays' annual general meeting in November.
"Their individual contributions are outstanding. Helping to define The Bays' community-centric approach, they are an integral part of our culture," The Bays Healthcare Group CEO Elena Allen said.
"It is a well overdue accolade for these humble individuals who have dedicated their life to supporting the mission of The Bays within the community that we serve."
The 16 Hastings Pink Ladies support residents at the aged care home and provide and maintain fresh flowers and raise money to help improve residents' experiences.
The Bays Healthcare Group is a not for profit organisation which operates an aged care and dialysis service at Hastings and The Bays Hospital, Mornington.
First published in the Western Port Times – 25 December 2019