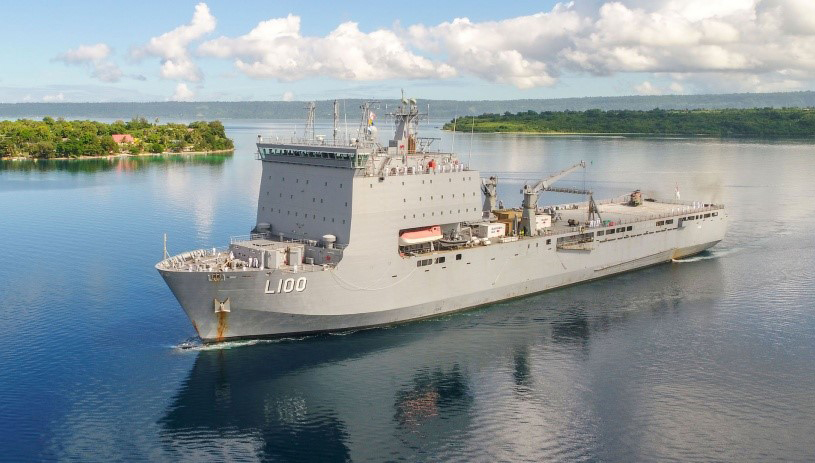 An emergency recovery centre is being set up at Somerville Recreation Centre to help tourists being evacuated by sea from bushfire besieged Mallacoota, in East Gippsland.
While thousands of holidaymakers are cutting short their stays in the region, the navy is bringing evacuees to the Port of Hastings tomorrow (Saturday) aboard the MV Sycamore, capable of carrying 60 people, and HMAS Choules (903 people).
The Somerville centre is being established by the Shire of Mornington Peninsula to provide food and water; medical, psychosocial and pharmacy support; help with access to insurance providers and the Department of Health and Human Services; and, animal welfare, as pet dogs and cats are also being to Hastings.
Some of the passengers aboard the navy vessels will be taken by buses to the Melbourne Convention Centre.
Most of those being taken to Somerville are tourists who were unable to get home from Mallacoota.
The evacuation comes in the wake of a declaration by the Premier Daniel Andrews of a state of disaster for the shires of East Gippsland, Mansfield, Wellington, Wangaratta, Towong, Alpine and alpine resorts at Mount Butler, Mount Hotham and Mount Stirling.