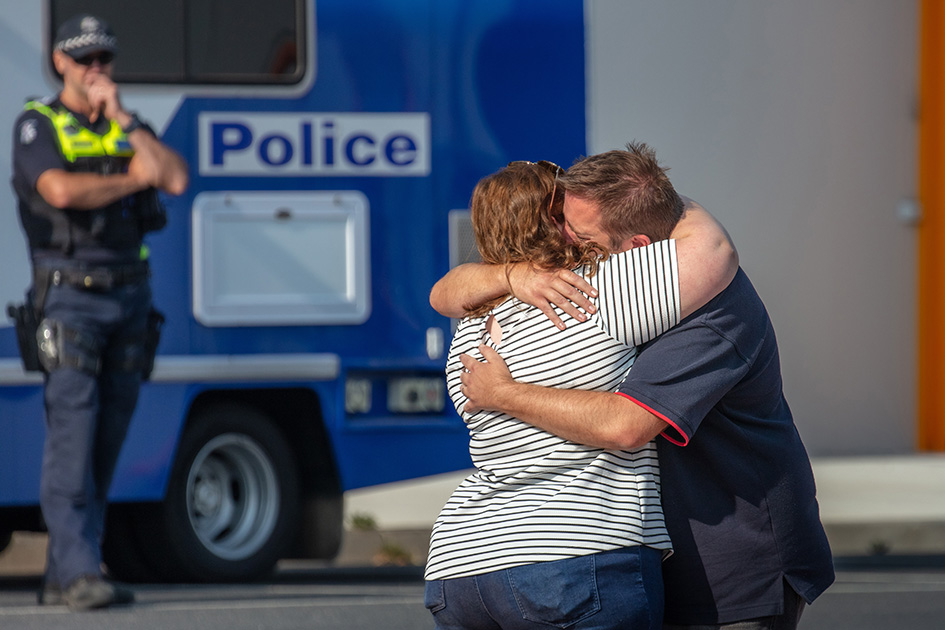 THE support, comfort and offers of accommodation to more than 1000 Mallacoota bushfire evacuees over the weekend came together through the efforts of more than 200 staff and volunteers from Mornington Peninsula Shire, state government emergency agencies and community organisations.
The mayor Cr Sam Hearn said shire staff had joined members of the Red Cross, CFA, VCC chaplains, St John Ambulance, police and RSPCA to assist the 60 arrivals aboard MV Sycamore when it docked at Hastings followed by about 1000 more – many with pets – who arrived later aboard HMAS Choules.
"Today's efforts ensured this evacuation ran smoothly and supported fellow Victorians at a difficult time," he said.
"The most important thing for us was seeing bushfire-affected people reunited with their families quickly and safely."
Cr Hearn said the shire had booked local hotels and arranged local housing options "just in case they were needed".
He thanked local businesses, sporting clubs and community groups for their offers of support for the evacuees. "At this stage we're supporting state government agencies by providing Somerville Recreation Centre as an emergency relief centre. The state government emergency agencies do not require additional support by way of goods or accommodation."
Cr Hearn said Somerville Recreation Centre had not been required as a place to sleep as the evacuees had been bussed to Melbourne.
"We are in a bit of a lull today as we wait to see whether any more people will be brought to Hastings," Cr Hearn said Sunday 5 January.
"We think there may be more to be evacuated because we heard 4000 people were at Mallacoota before the evacuation and we took about 1000. We are awaiting confirmation."
Cr Hearn said he was proud that members of the community had been willing to come together to assist in a matter of a national crisis. "The outpouring of support has been great," he said.
Donations can be sent to the Red Cross, Salvation Army or Foodbank Victoria. The Red Cross is not able to receive goods at this time.
Gallery of photos: