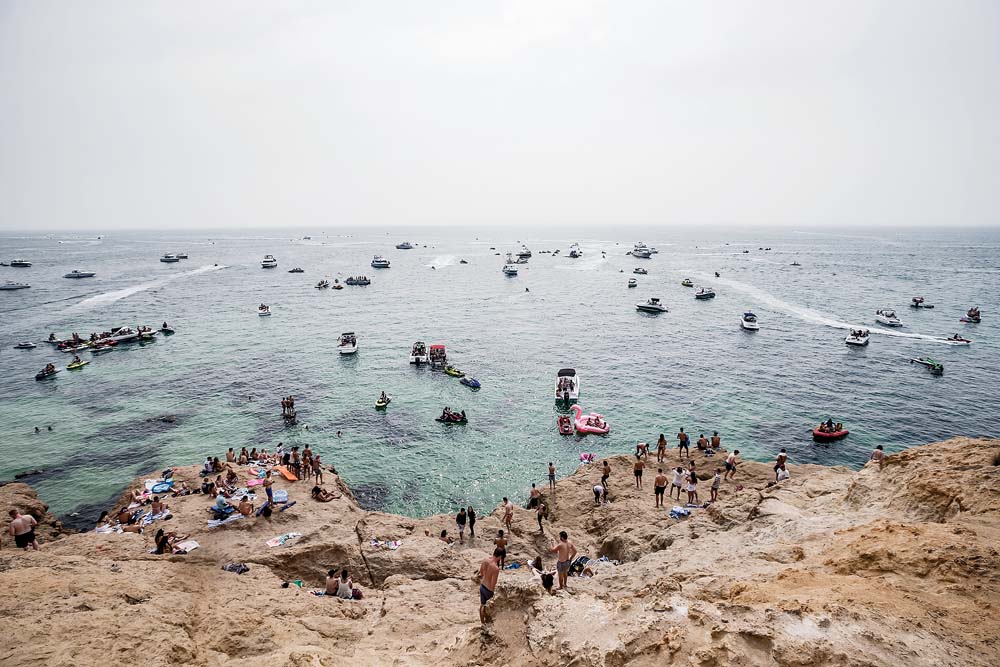 JET skiers are under fire for flouting water safety rules off The Pillars, Mt Martha and putting themselves and swimmers at risk.
Safety Beach Coast Guard Commander Mark Brookes said many of the 70-80 jet skiers off the popular swimming spot on Thursday 9 January were behaving like hoons by speeding close to shore and driving erratically.
After asking Coast Guard crews to "take a run up and slow them down a bit" he said the jet skiers had sped off before his officers could approach them.
The Coast Guard also received calls from Rye beachgoers saying jet skiers were "hooning and doing stupid things" there.
Commander Brookes said: "The Coast Guard insists that for everyone's safety jet skiers must obey the rules or risk a catastrophe. Right now, it appears many jet skiers don't care about their own or other people's safety."
Mornington Peninsula Shire mayor Cr Sam Hearn said the shire did not have any jurisdiction over the behaviour of jet skiers in the water.
Local Laws officers armed with speed cameras could only observe jet skiers from the land and gather evidence of any misbehaviour to be passed on to the Water Police or Maritime Safety Victoria who would conduct any prosecutions, he said.
Cr Hearn said he expected the shire to receive the power to prosecute errant jet skiers next year. He said the shire had done "all it can" with regard to safety, managing access and jumping off the cliffs at The Pillars. He did not think "it's as bad there in comparison to previous years".
Last year the shire spent $200,000 on fencing to restrict access to The Pillars as well as enforcing tougher parking restrictions along the Esplanade and in nearby streets. It also banned the drinking of alcohol – but the ban was not enforced on the cliff top itself as police refused to clamber over the fence due to occupational health and safety concerns.
Cr Hearn said the shire had held a public meeting before the current cliff jumping season and he was sure "residents understand the shire has done all it can and that The Pillars is a state responsibility".
Coast Guard crews have also been busy with boating assists. In Friday 10 January's wild weather a trailer-sailor yacht with a man and woman aboard had to be towed to Martha Cove marina with centre-plate and motor problems.
Stephen Taylor and Keith Platt