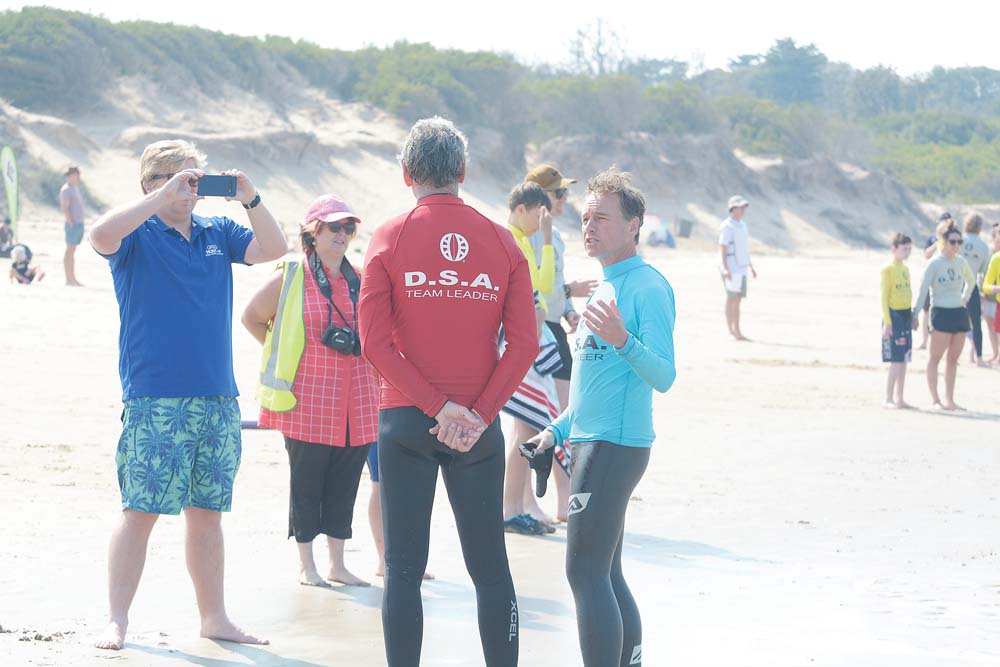 HUNDREDS of surfers and volunteers are expected at Point Leo beach on Saturday (18 January) for the first event of the year held by the Disabled Surfers Association Mornington Peninsula (DSAMP).
Registration for surfers and volunteers starts from 10am near the Point Leo Surf Lifesaving Cub.
The first surfers will be in the water by 11am with the event finishing at 3 pm.
"You don't have to be an experienced surfer to help, we have volunteers of all ages and backgrounds who help at our events," DSAMP president John Bowers said.
"And we have all sorts of things for our volunteers to do, from being in the water to cooking a barbecue.
"At one of last year's events we were short of people at the registration table and a very kind lady did a great job helping us out, so there Is plenty to do."
Mr Bowers said volunteers wanting to help in the water should take along bathers and a towel "and, if they have a wetsuit, that's great". Wetsuits could also be provided if needed.
He said the DSAMP provided barbecued food, water and drinks.
Merchandise sold to raise money for the DSAMP now included a new DSAMP drink bottle.
Last year's event in January had more than 200 volunteers and 100 participants.
For more details or to pre-register visit Facebook DSAMP or call John Bowers on 0409 945 064.
First published in the Southern Peninsula News – 15 January 2020