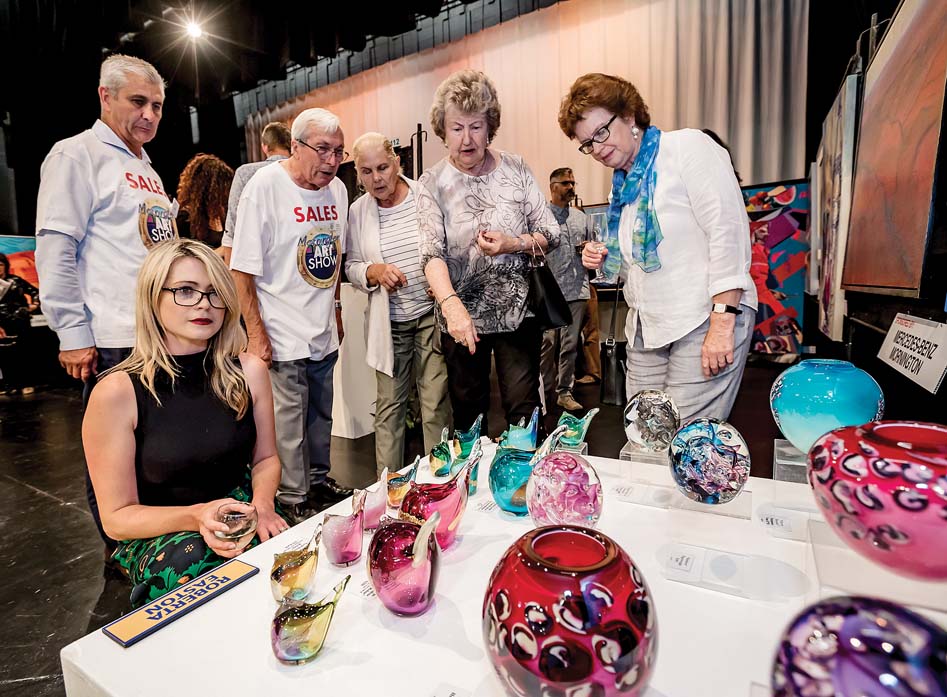 LAST Thursday's Mornington Art Show opening has been hailed "a resounding success" by one of its organisers.
Mornington Rotary Club member John Renowden said more than 400 people attended the opening at Mornington Community Theatre, with "record sales" being made of artwork and items in a silent auction.
"The silent auction alone raised more than $8000 for bushfire relief," Mr Renowden said.
The money follows $10,000 already pledged by the club for bushfire relief. Individual artists have also made donations.
"The art show has continued to achieve high numbers attending in its first weekend," Mr Renowden said.
The exhibition of more than 800 paintings and photographs will continue at the community theatre at the corner of Wilsons Road and Nepean Highway, Mornington, until next Sunday, Australia Day (26 January).