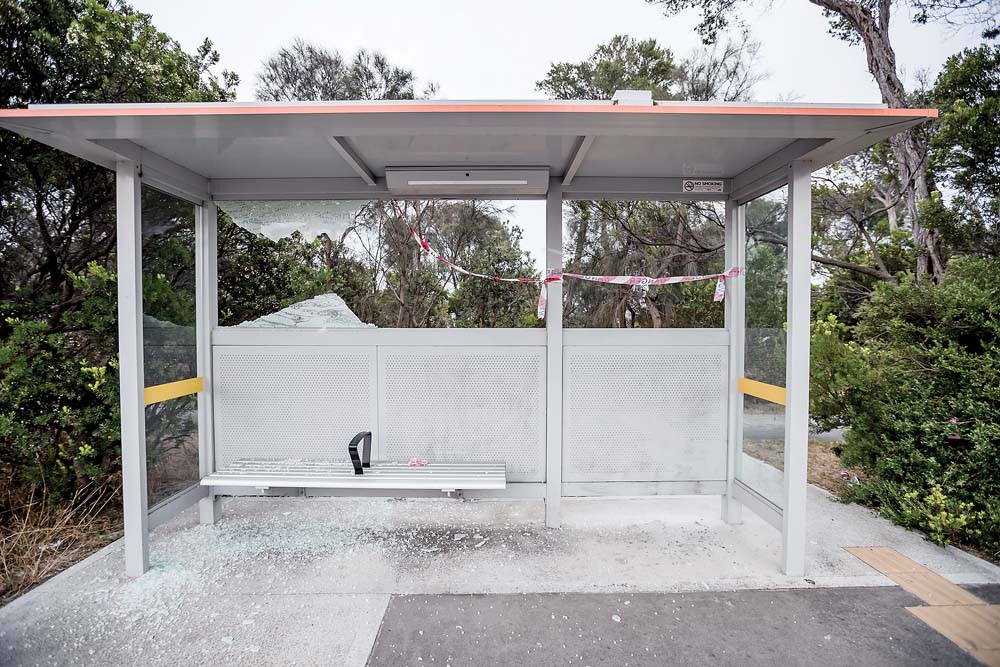 VANDALS are smashing glass bus shelters up and down Nepean Highway with regularity and seeming impunity.
Commuter Lindy Clarke, who regularly drives up from Blairgowrie, said she has counted 10 smashed glass shelters from Tootgarook to Mt Martha along the 788 bus route from Portsea to Frankston since New Year's Day.
"All the glass was scattered over the ground – it was alarming and dangerous," she said.
"I can't understand why the shelters are not made of steel mesh. At least then they couldn't be damaged as easily."
Her complaint follows other instances on vandalism late last year. "I saw one shelter vandalised near Tanti Park, also at Blairgowrie, and four on Point Nepean Road from Tootgarook to Rosebud," she said. "They were 500 metres apart.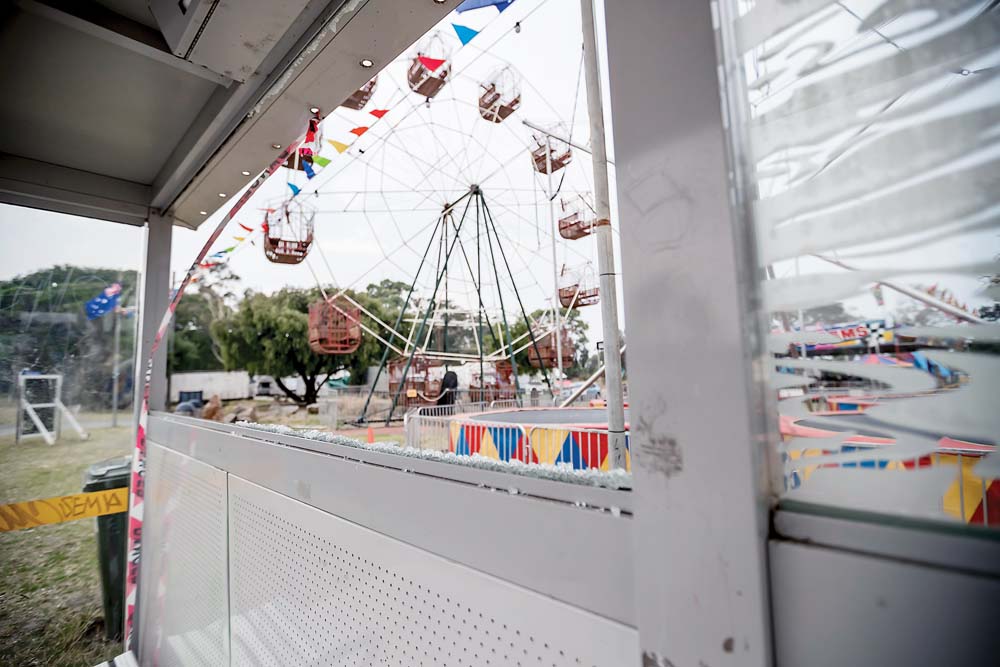 "In one case a steel bollard had been thrown through the bus shelter window. I even got glass splinters in my sandals.
"In one damaged shelter an older lady with kids was trying to shelter from the wind."
The Department of Transport contracts out the management and maintenance of bus shelters across Melbourne, with the contractor responsible for cleaning and repairs.
Ms Clarke said: "It must be costing taxpayers thousands of dollars each year and the contractors who repair them must be rubbing their hands with glee."
She said the vandals, who must be driving cars rather than walking, appeared to avoid shelters fitted with CCTV.
Acting Sergeant Cam Fields, of Mornington police, said police were rarely notified of the vandalism. "It would require bus companies to submit crime reports and that doesn't happen often," he said. "They seem to regard the damage as the cost of doing business."
He said corrugated iron bus shelters, like the one in Strachans Road, Mornington, were frequently graffitied rather than smashed by vandals.
A Department of Transport spokesperson said: "This sort of behaviour is completely unacceptable and we encourage people who witness vandalism to report it immediately to the police.
"Damaged bus shelters can also be reported to Public Transport Victoria on 1800 800 007 and we will act to have the repairs completed as quickly as possible."
First published in the Southern Peninsula News – 21 January 2020