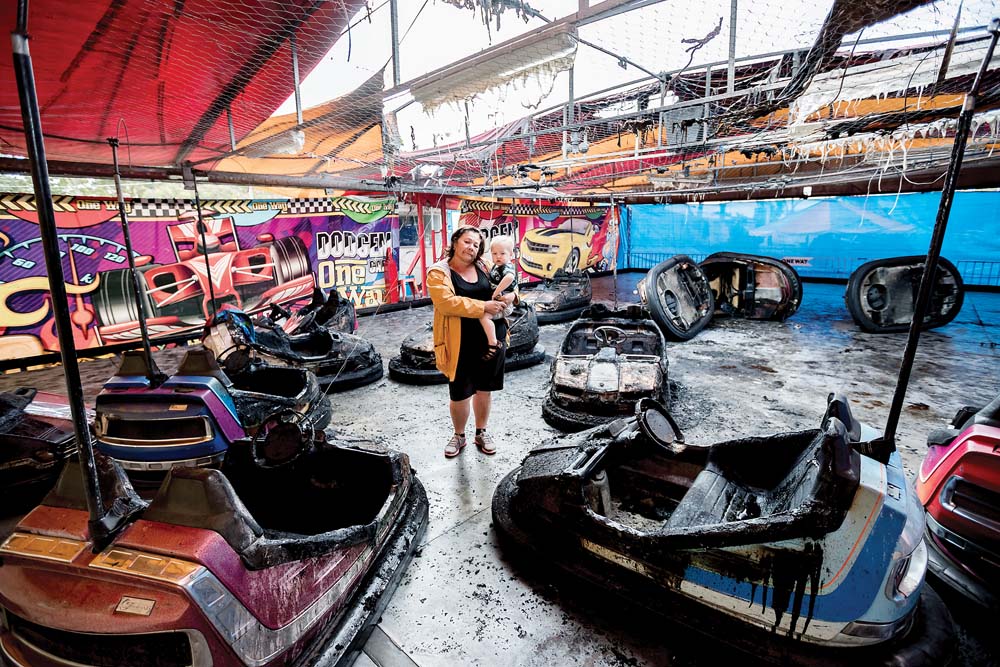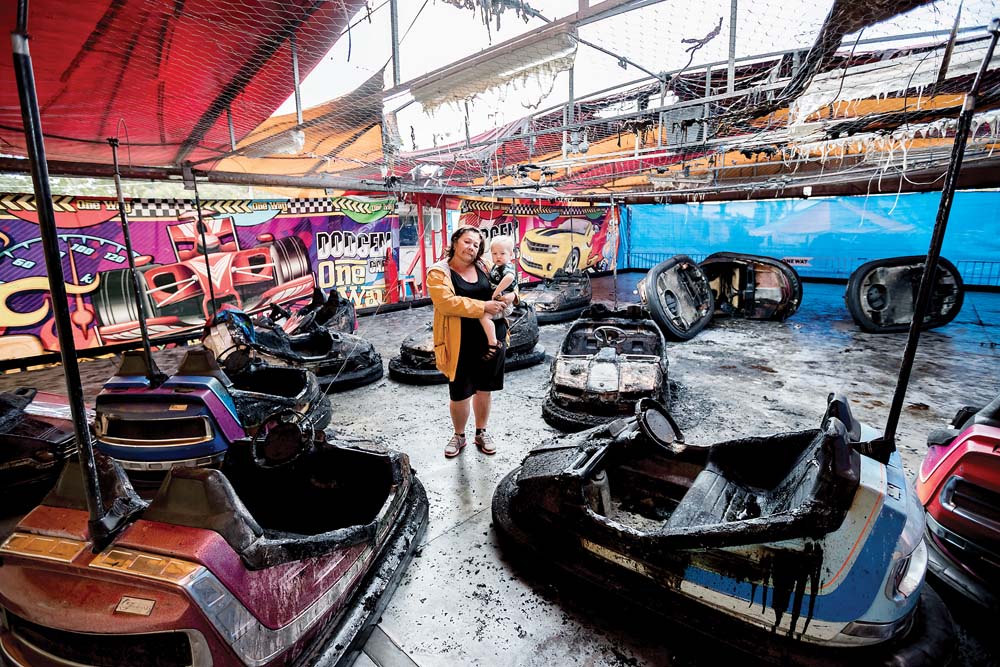 AN accelerant – possibly petrol – was used to start a fire at Wittingslow's Rosebud Carnival last week.
Detective Senior Sergeant Miro Majstorovic, of Somerville CIU, said an "explosion" caused at least $500,000 damage to the dodgem cars, 1.05am, Friday 24 January.
He said CCTV showed a group of youths near the site in Point Nepean Road. "The entire ride was destroyed," he said.
The blaze was especially cruel coming in the lead up to the carnival's busiest time – the Australia Day long weekend.
Tyrone, son of proprietors Cindy and Bruce Miller, said his family was "devastated" by the senseless and unprovoked attack which destroyed 13 cars and brought the roof down on to the car track.
"Our livelihood has been destroyed," he said. "There's been a group of kids causing havoc down here for a while: doing graffiti, stealing prizes and making a mess of things.
"The greasy little mugs are aged 13 to 18. Every week we see bus shelters vandalised around here so they could have come from anywhere. I dare say they are known to the police."
Mr Miller said his family – including mother Cindy and father Bruce – had run the business for the past 15 years. They set up on Boxing Day and had hoped to do well over the Australia Day weekend.
Mr Miller said the 40-year-old custom designed fibreglass cars valued at $15,000-$20,000 each were designed to fold onto a trailer. Replacements will be difficult as they are not available in Australia.
An insurance claim "could take a day or a month".
The family will stay at the carnival despite the loss. "We don't want to let them think they have won."
Witnesses should call Detective Majstorovic on 5978 1300 or Crime Stoppers 1800 333 000.
First published in the Southern Peninsula News – 29 January 2020