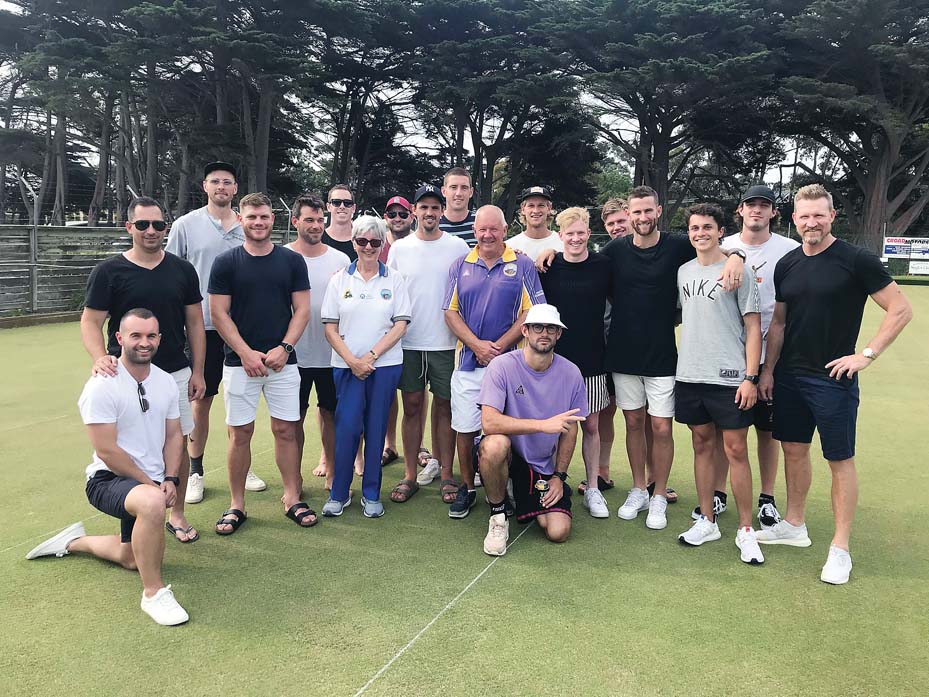 A FLOCK of magpies – the footballing kind rather than the feathered variety – invaded the Sorrento Bowls Club greens last week.
A game of barefoot bowls was part of a relaxing pre-season break for Collingwood Football Club's new season recruits and leadership team.
"It was a sunny day so my visors were in demand," the club's Judith Mordech said. "Brodie Grundy and Jordan Roughead wanted to buy them but I was delighted to donate them because of their exemplary behaviour on the greens."
Groups can book private barefoot bowls event to celebrate a special occasion; gather family or friends together for some outdoor fun.
Bookings: O412 371 321 or view the club's website
sorrentobowlsclub.com.au or email: sorrentobc@bigpond.com
First published in the Southern Peninsula News – 29 January 2020