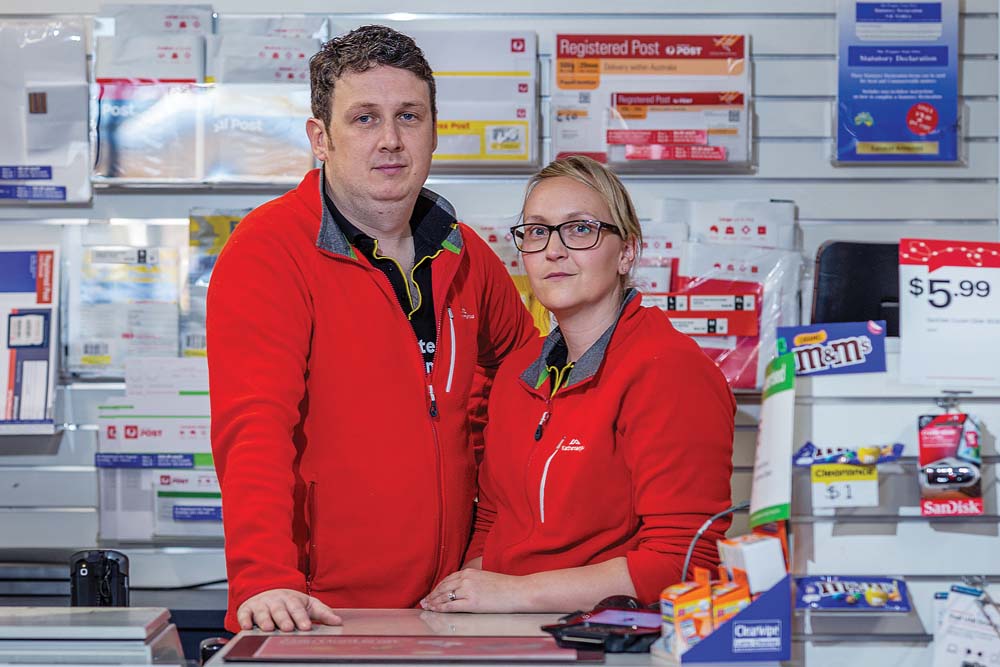 MYKI customers in Bittern hoping for an easy way to manage their accounts are getting short shrift from the Department of Transport, a potential retailer says.
Despite regular pleas to the department to provide myki top-up and myki purchasing services suitable to the size of the population of the area and its ageing demographic, Bittern Post Office's Jack McCarthy said none had been forthcoming.
Bittern Post Office is opposite Bittern train station and beside a bus stop – a location ideal for the purpose.
"We regularly have customers asking if they can top-up or buy a new myki from us," Mr McCarthy said. "Unfortunately, we don't offer this service and the only place from Tyabb to Stony Point that does is the 7-11 near the Hastings Bunnings.
"This is nowhere near a train station or a bus stop making it inaccessible to those using public transport and is inaccessible to pedestrians."
Mr McCarthy said the department's intransigence meant 20-plus kilometres of the public rail system were "without a service for people wanting to buy a myki ticket from a person".
"And it's the same for the 782 and 783 bus services in this area," he said.
Mr McCarthy said he used to direct myki inquiries to the newsagent on High Street, Hastings, but the shop closed down last year. He said the IGA supermarket used to offer myki services, too, but that stopped a few years ago.
"Most of the myki inquiries I receive are from members of the community who will not be using the PTV Android-only app – the PTV website to purchase myki tickets," he said. "Understandably, many won't give bank card details over the phone, and the card vending machines are as difficult to use as an App for the older members of our community – especially in direct sunlight.
"These people just want to buy or top-up their myki from a person so they can confidently purchase what they need. This is a luxury afforded in other areas – but not Western Port."
Hastings MP Neale Burgess wrote to transport minister Melissa Horne to complain about the lack of myki sales outlets and was told: "Currently PTV is satisfied with the myki offerings in this location".
Ms Horne said: "I appreciate Mr and Mrs McCarthy's advocacy for their local community, and their interest in the Bittern Post Office becoming an approved myki retail outlet.
"The Department of Transport confirmed IGA Bittern is no longer selling myki. As a result, DoT evaluated the area, taking account of existing myki offerings, geographic location and public transport services.
"DoT determined that existing avenues for purchasing and topping up myki cards adequately catered for public transport users in the area. Data showed retail sales had been low compared to other channels for purchasing and topping up myki.
"DoT advised that passengers can buy and top up myki on board buses (using up to $20 cash), at the card vending machine at Bittern station, online at ptv.vic.gov.au, and by contacting the call centre on 1800 800 007.
"Also, passengers with an Android smartphone can use their phone to pay for travel using mobile myki.
"DoT is aware the local Bittern card vending machine has been vandalised in the past. I understand it was replaced within four hours of DoT being notified in June 2019."
Mr Burgess said the reply showed the state government was "badly neglecting our part of the state".
"Unfortunately, recognising what the problem is, and who is to blame, won't overcome the serious challenges many within our community currently face just to buy a public transport ticket," Mr Burgess said.
Mr McCarthy agreed: "The community is not satisfied. Despite losing the newsagency and the IGA outlets, PTV has not replaced one of these myki outlets. The profits from such a service might be negligible, and I've given up getting the service for my store. But the people that need this service have been forgotten, and are now being actively ignored."
Mr McCarthy said posters around the Bittern shopping centre asking the community how the peninsula's bus service could be improved were prescient. "Many members of our community have no way of using these bus services without a myki retailer," he said. "This is no doubt a contributing factor to the failing bus service."