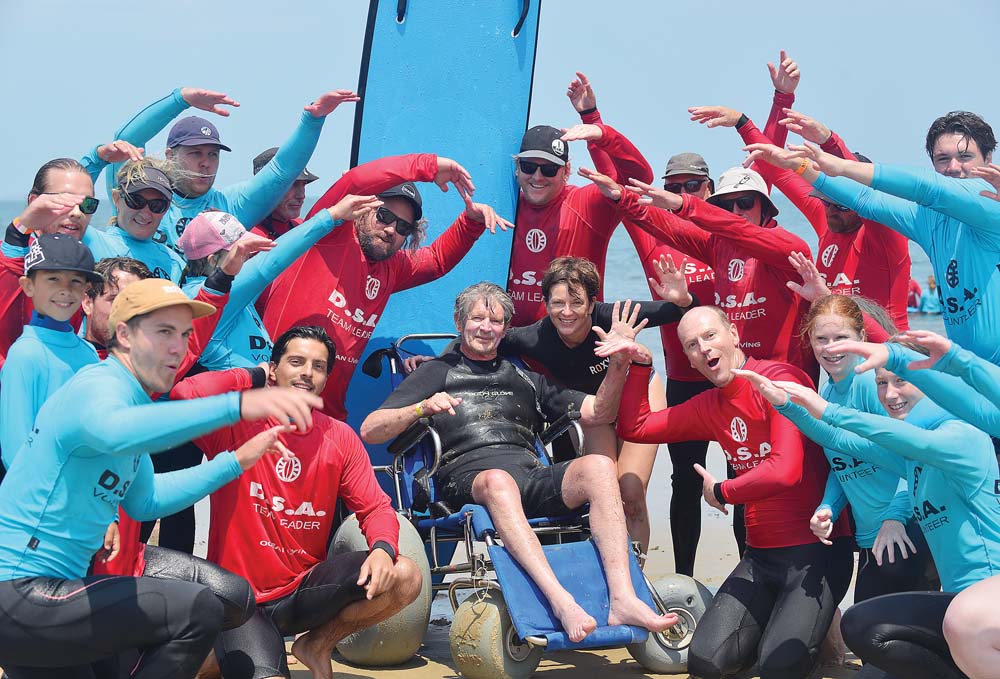 PREDICTED smoke pollution failed to eventuate for the Saturday 18 January beach day organised by the Disabled Surfers Association Mornington Peninsula at Point Leo.
"After our concerns about air quality the day was fine, air quality good and we had fun waves," DSAMP president John Bowers said.
He said the decision to go ahead with the day after the air quality was passed by Point Leo Surf Life Saving Club "based on the distance you can see".
"The club also provides invaluable facilities and assistance on our event days," Mr Bowers said.
Preparations for surf day began on the Friday, including extending plastic matting beyond the end of the boardwalk to allow surfers to take their wheelchairs on to the beach and to the water's edge.
"We took more than 100 people with disabilities for a surf with the help of over 200 volunteers and we all had a fantastic day," Mr Bowers said.
"The comments on our Facebook site still keep coming with one volunteer's comment being: Disneyland is meant to be the happiest place on earth … no, Pt Leo Saturday 18th".
The DSAMP's next beach day is Saturday 14 March. Details on the association's website.
First published in the Southern Peninsula News – 4 February 2020