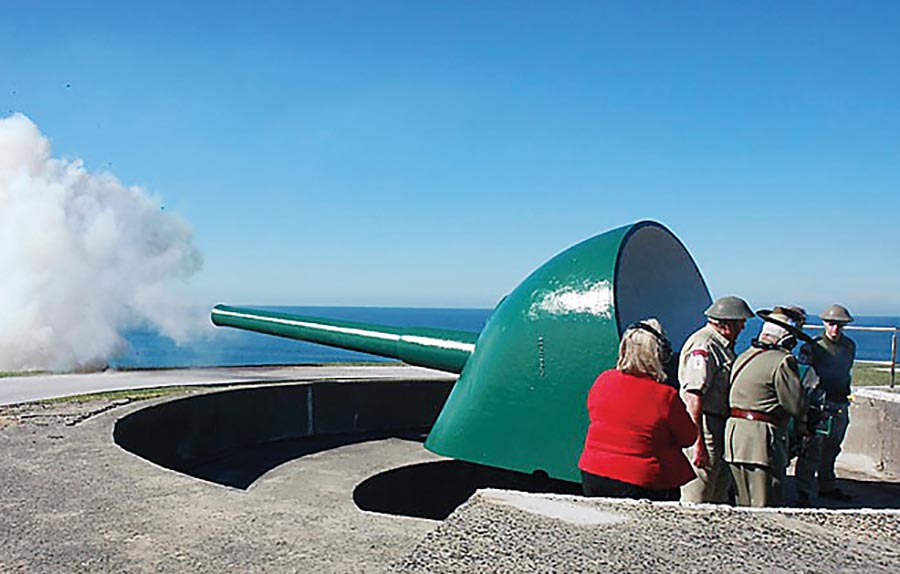 IT is not remembered as the shot that was heard around the world, but the firing of a gun at Fort Nepean on 5 August 1914 is acknowledged as being the first shot of World War I.
The firing of the Vickers Mk VII naval gun three hours, 45 minutes after war was declared in London led to the capture of the German merchant vessel, the SS Pfalz and its crew, as they tried to leave Port Phillip for the safety of international waters.
Heritage Victoria has given the First Shot Committee approval to restore the gun and its emplacement at Fort Nepean, now part of Point Nepean National Park.
Committee secretary Russell Joseph says the restored gun will be "a working memorial to all those who served".
The project is likely to take up to three years and cost $2 million to $3 million (which is being sought from public donations, philanthropists and governments).
Mr Joseph says the gun will be used to fire blank rounds – which costs about $200 a time – during ceremonial and community events.
The plan to fully restore the gun involves taking its various parts to a Newcastle engineering works where, over an estimated six months, it will be fully re-assembled (and disassembled) before being brought back to Fort Nepean.
Because of its size and situation the gun may have to be helicoptered out of the national park.
However, due to the costs of using heavy-lift helicopters an access track will be built on screw piles over the vegetation to avoid any impact on the environment.
Work on restoring the gun and its emplacement will be done between May and October to avoid disrupting visitors during the national park's busiest time.
Once in place, the gun will need little maintenance except to have its gears greased every three months.
Mr Joseph said the gun restoration project started in 2010, "and gathered significant community interest following the first shot commemoration in 2014".
The project was now entering its final phase thanks to work by the First Shot Committee, Parks Victoria the Victorian RSL and the federal government, which paid for feasibility and technical investigations.
"Once completed, this project reinforces the national profile of the site and has the potential to elevate Fort Nepean as an internationally recognised heritage memorial," Mr Joseph said.
Sorrento Portsea RSL president John Prentice said restoring the gun "fits very well into the RSL's charter of providing appropriate memorials and commemoration to all those who have served".
First published in the Southern Peninsula News – 4 February 2020