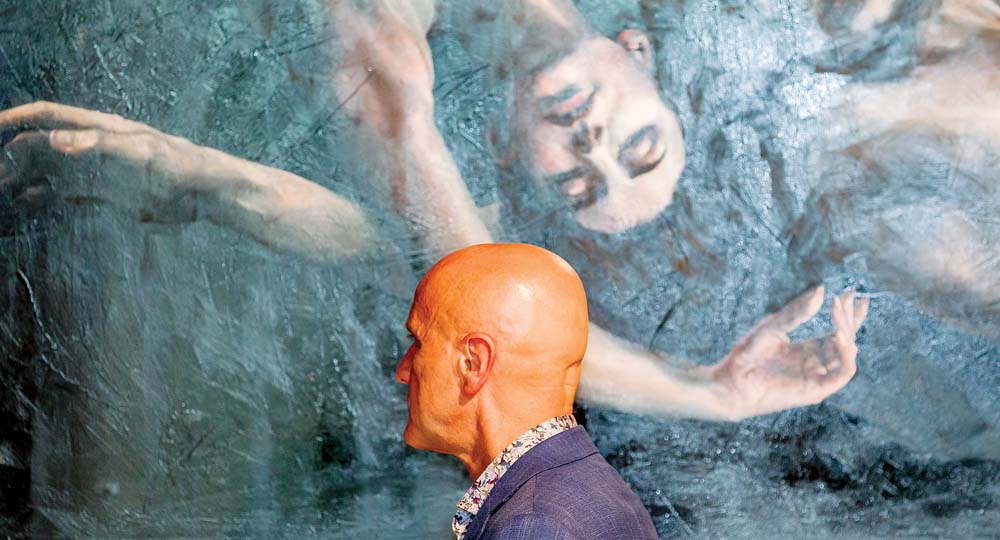 COMMUNITY projects being considered by Mornington Rotary Club in the wake of this year's Mornington Art Show include building a roof over a "long table" and developing a park.
Money raised by the annual art show is used to finance Rotary projects, mainly in Mornington but also internationally.
The long table in Mornington Park seats about 34 and is often used by school groups. It was also the venue for Mornington Rotary's first meeting for this year on 6 January.
The park likely to be improved by Rotary is at the corner of Barkly and Gordon streets, Mornington.
This year's art show also included a "silent auction" which added $9000 to the $10,000 already donated by the club for bushfire relief in East Gippsland.
The 46th Mornington Art Show in the Peninsula Community Theatre, Mornington saw a record attendance on the opening night and "daily attendances were also among the best the show has seen", art show chairperson John Renowden said.
"It has truly been a community effort," he said.
"Profits are yet to be finalised but are expected to match or better previous results."
The club has now raised more than $1.1 million from the art show since it began.
"More than 15.4 per cent of paintings were sold, which is an excellent art show achievement. Glass work pieces of Roberta Easton proved popular and three wind sculptures by Rudi Jass were sold," Mr Renowden said.
He said the quality and professional running of the show had been praised by visitors and submitting artists.
Winners of the art show raffle were Terry Woodhouse, first; Sarah Roberts, second; Clive Wright, third; and Teena Abadjian fourth.
"Funds from the art show will help our club to establish another major project for the Mornington community."