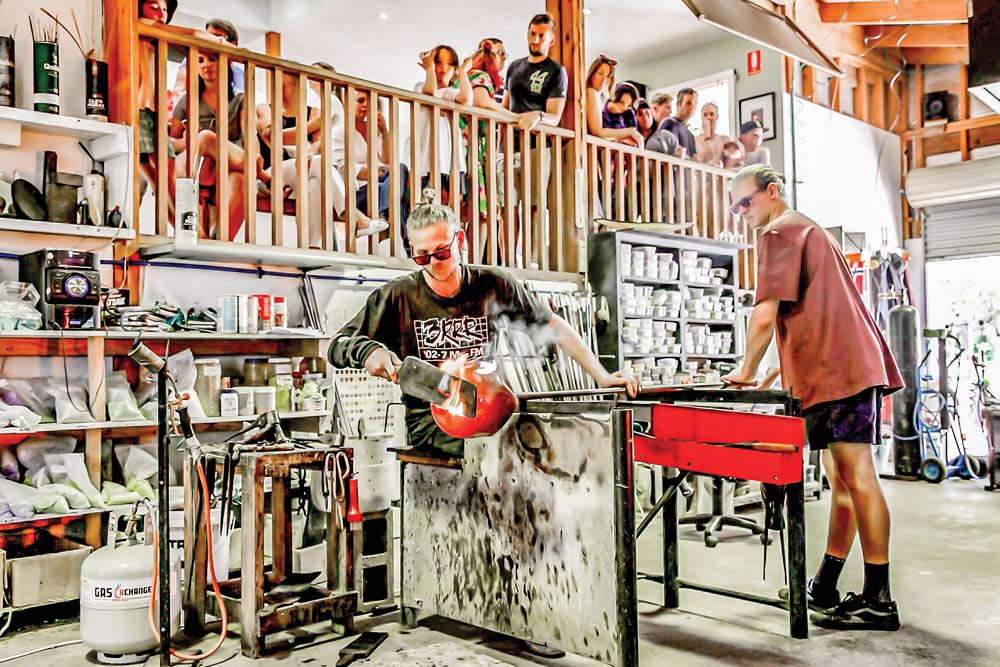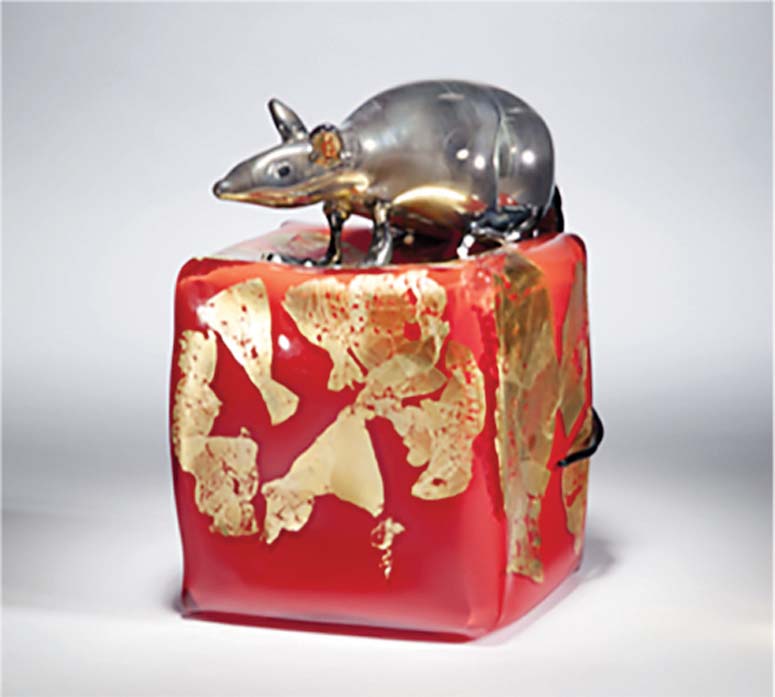 CELEBRATIONS of the Chinese New Year have been hit hard by the coronavirus outbreak and declaration of a global health emergency, but symbols that point towards a prosperous, healthy year are still eagerly sought.
In keeping with the Year of the Rat, glassblowers at Red Hill have created a symbolic "metal rat" to be auctioned online, with some of the proceeds going to animals and the environment affected by bushfires.
The making of the glass rat over the Australia Day long weekend by Grant Donaldson, his wife Eileen Gordon and their sons Hamish and Calum was streamed live on Facebook.
Ten per cent of profits made over the weekend went to the WWF Australian Wildlife and Nature Recovery Fund.
The 21 centimetre long rat is 10cm high and sits atop a 30cm high 19cm by 19cm box. The hand-crafted work is covered in a metallic finish, in keeping with 2020 being the Year of the Metal Rat.
"We're always looking to challenge ourselves – and creating a rat out of glass certainly falls in that category," said Eileen Gordon, whose family has owned Gordon Studio Glassblowers for 30 years.
She said it had been "super exciting" to know that people from around the world were able to join the studio's Chinese New Year celebrations and watch the rat being made.
Bids in the blind auction closed midnight on Sunday 2 February.
"Having the family together for such an exciting event is another great story in the history of this business – and this art form," Grant Donaldson said.
The family business spans three generations from Scotland and Norway, but Eileen Gordon and Grant Donaldson opened the Australian chapter in Numurkah in 1990. The business moved to Rosebud in 1994, and the Red Hill gallery and studio opened in 2004.
First published in the Southern Peninsula News – 4 February 2020