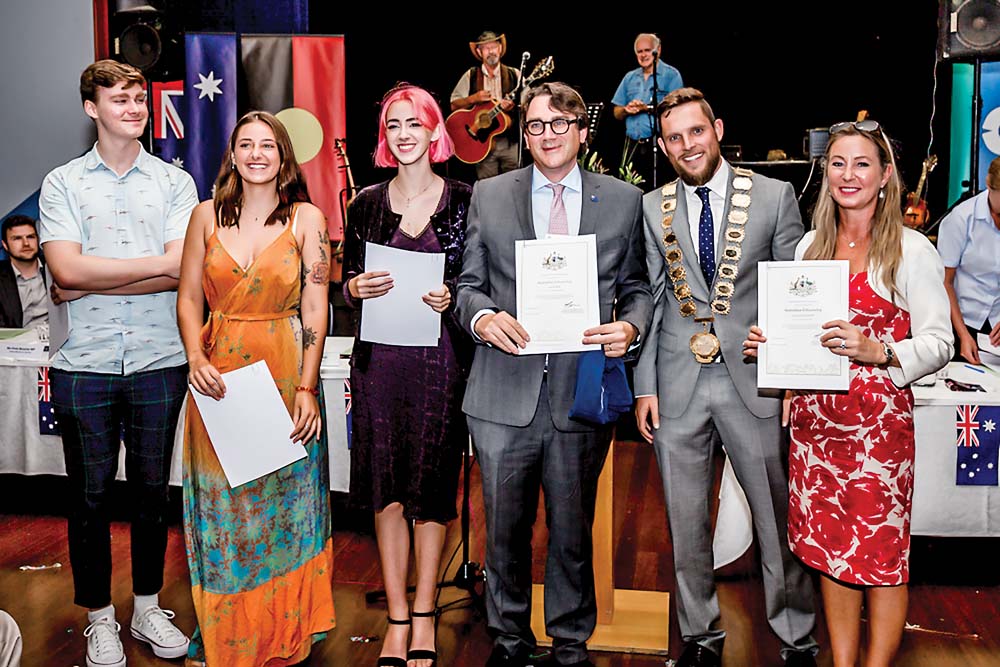 MORNINGTON Peninsula Shire CEO John Baker and his family celebrated Australia Day this year in a patriotic way – they became Australian citizens.
The family, originally from England, now proudly call themselves Australians.
"We were all very excited to be taking the plunge," Mr Baker said.
"We absolutely love it here. Australia is an incredible country and the Mornington Peninsula is the best bit as far as we're concerned."
He said his family – wife Tess and children Kasia, 23, Henry, 20, and Molly, 18, had taken to the Australian way of life with enthusiasm. "We love the Aussie attitude to life and the spirit of fairness and equality. We've found people here to be very generous and friendly.
"It took us a while to get used to the bright shining object in the sky. Once somebody had explained to us that it was the sun, which we rarely saw in England, we were able to relax and enjoy it."
The Baker family arrived in Australia six years ago from the largely rural county Herefordshire, near the Welsh border.
Mr Baker started his working life as a social worker, later qualifying as an economist. He gained extensive local government experience in the UK, and commercial expertise as lead partner at accounting firms Ernst & Young, which brought him to Australia in 2014, and at KPMG.
After working in aged care and disability services he became CEO of Mornington Peninsula Shire in November 2018.
First published in the Southern Peninsula News – 4 February 2020