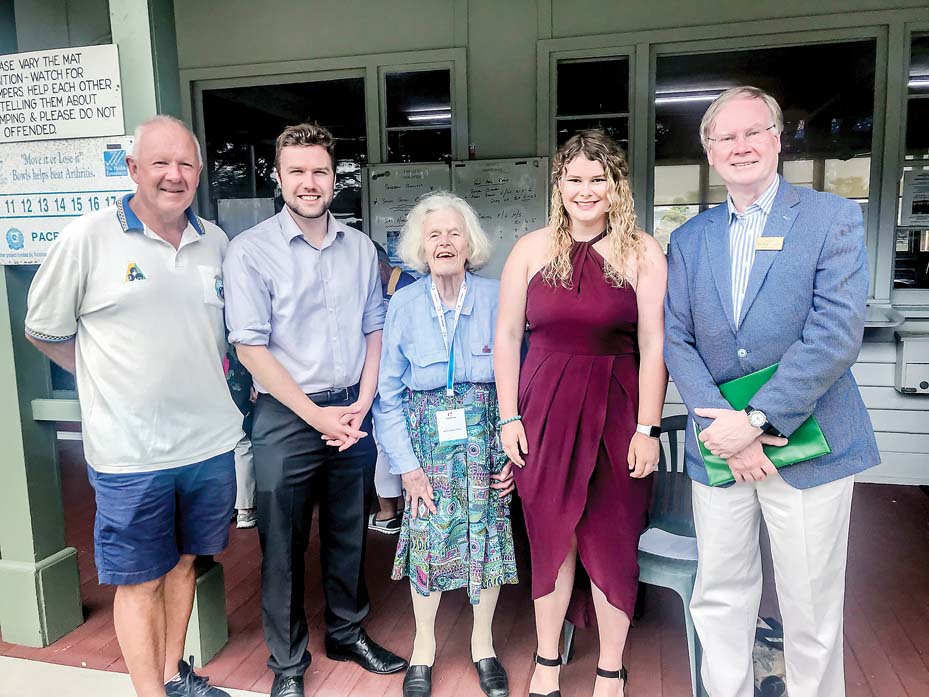 MORNINGTON Peninsula Shire councillor Hugh Fraser has added to the national debate over Australia Day being 26 January by pointing out the date's significance to Sorrento.
In his Australia Day address Cr Fraser noted that the first European settlement in Victoria, at Sorrento, was abandoned on 26 January 1804, just four months after in was established.
Cr Fraser said Lt Governor David Collins arrived at Sorrento in October 1803, with two ships, officers, marines, convicts, free settlers, a public service and a printing press to print his general orders and garrison orders.
"I think the really important point is that in marking the significance of this date as a nation – not one size fits all," Cr Fraser said during his Australia Day address at Sorrento Bowls Club.
"Looking at the chequered history of Australia Day as the 26 January – it might be said that it is particularly Sydney centric, with perhaps diminished significance in south and western Australia having very different establishment dates.
"Here at Sorrento this date has a very special significance. It was on 26 January – 216 years ago in 1804 – when Lt Governor Collins together with the first settlement chaplain Robert Knopwood decamped and were rowed out to the transport [vessel] Ocean and taking with them on the ship settlers, convicts and some marines, the public service and that printing press – the British government abandoned the first European settlement in Victoria.
"The chaplain, Knopwood, records in his diary three days later: We heard from the camp that many of the natives were about it, and that one was in the camp.
"The Bunurong/Boon Wurrung had re occupied their land."
First published in the Southern Peninsula News – 4 February 2020