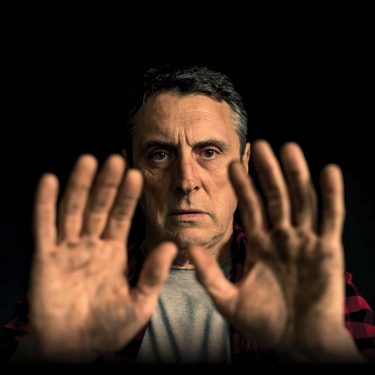 PENINSULA-born playwright, Joanna Murray-Smith, tackles the confronting and heartbreaking issue of gun violence in American Song. Originally commissioned by Milwaukee Repertory Theatre, the play tackles the confronting and heartbreaking issue of gun violence, reaching beyond national or cultural borders in an intimate exploration of love, forgiveness and parental responsibility.
With playwright Mur¬ray-Smith's characteristically deft wit and compassion American Song makes a difficult topic thoroughly gripping, wryly humorous and deeply moving. "My biggest fear was writing a play that wore its political heart on its sleeve, that proclaimed its allegiances and set the audience on alert. Regardless of my view on guns, I didn't want to box myself in to an anti-gun identity as a writer, or allow cultural commentators to declare my allegiances in responding to the play."
Told through a single character – Andy – an ordinary man who is led to places he never imagined, thanks to unforeseen events. Andy's experience is common to many of us; the slow accumulation of a good life: love, work, friendship, family. As he heads off to work to give the biggest presentation of his career, he wishes his teenage son Robbie goodbye. Eight hours later, everything has changed.
A profound tour-de-force for one actor, performed by Red Stitch ensemble member Joe Petruzzi, American Song asks: What could I have done differently? Can we ever know the moment when a good life turns irredeemably wrong?
American Song was first produced in the US to great acclaim in 2016, with its acclaimed Australian premiere at Red Stitch Theatre in October 2017.
Red Stitch and Critical Stages Touring bring American Song to the intimate Cube 37 Theatre at Frankston Arts Centre. See this heart gripping show on Wednesday, March 18 at 7.30pm
Tickets: $30-$40
Bookings: 03 9784 1060 or thefac.com.au