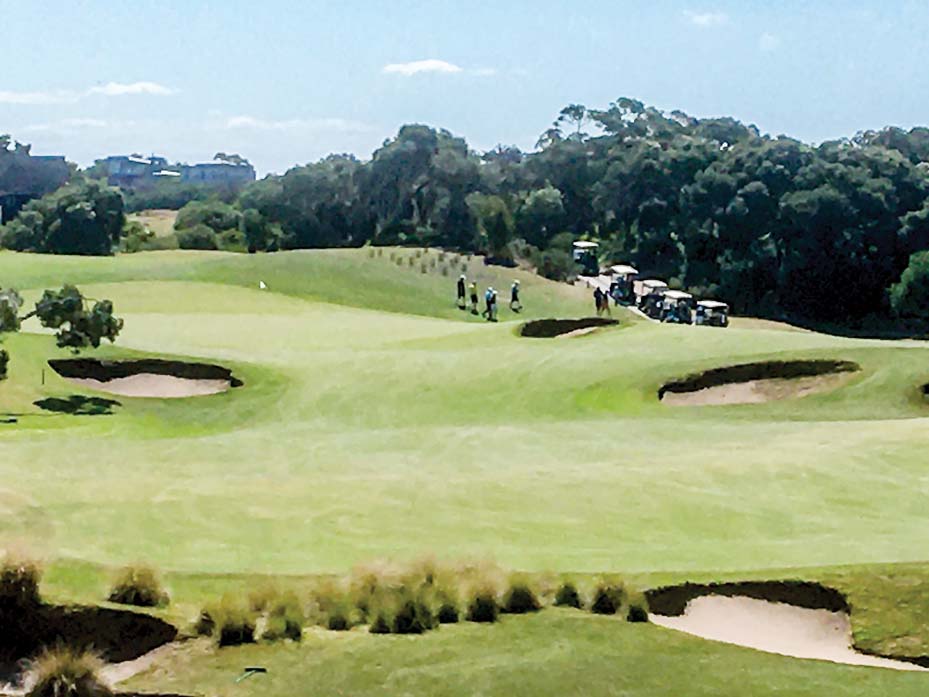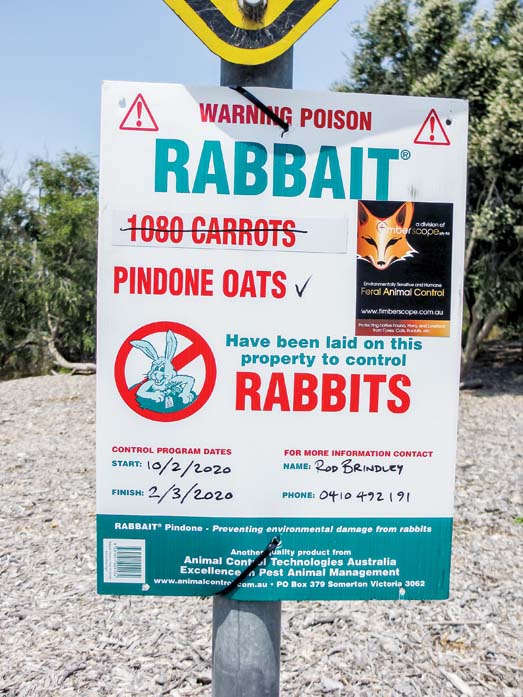 AS any good punter knows, it's par for the course that all winning streaks come to an end. And so it is for the rabbits living in and around the two 18-hole golf courses and gated communities at Peppers Moonah Links Resort, Fingal.
Their frisky, brown fur covered bodies and bobbing white tails are readily visible almost all over the property early morning and in the evenings.
But the dream run of grazing in the rough alongside manicured fairways and greens is about to end.
The rabbits are about to be poisoned.
A sign leading into the resort off Truemans Road warns that pindone baited oats will be laid from 10 February to 2 March.
Rod Brindley, of Animal Control Technologies Australia, said the bait would be laid in 110 shade cloth-covered hutches to lessen the risk of any animals but rabbits eating the oats.
He said two hutches had been already abandoned after poison-free feeds had been taken by other animals, possibly native swamp rats.
"There's no need to have all the hutches activated," he said.
"You just have to be smart about it as we're trying to protect wildlife."
Mr Brindley said fumigating the rabbits' burrows was not practical because of the difficulty in locating and sealing them.
"This way is successful and does get results. Spreading the oats in trenches [as has been done in the past] is a cheap and nasty way of doing things."
Sold under the commercial name Rabbait, pindone is just one of many methods used to control rabbits, along with viruses myxomatosis and calicivirus, and 1080 poison.
Professor Sharon Beder, of Wollongong University, says pindone has the potential to kill other animals including humans, pets and wildlife.
She said it is used in urban-fringe areas in preference to 1080 "because its slower killing time, and the availability of an antidote, make it less dangerous to use around humans and pets … factors [that] will not prevent the poisoning of wildlife".
Prof Beder, in a 2011 paper "Pindone rabbit baiting – cruel and careless", said pindone "kills by interfering with blood clotting, causing fatal hemorrhages".
She quotes scientists from the NSW Department of Primary Industries, estimating it takes 10 to 14 days for rabbits to die after eating pindone.
"During that time the animals bleed from the nose, mouth, eyes and anus, and pain from bleeding in internal organs, muscles and joints that lasts for several days before they die."
Prof Beder said pindone was a poison to wallabies, kangaroos, possums, antechinus, bandicoots, owls and other birds of prey, which ate animal carcasses.
Pindone is used in New Zealand for killing rabbits, possums and wallabies.
The manufacturers of Rabbait Pindone Oat Bait say it is dyed dark green to make it "less attractive to birds (that are attracted to yellow and red or 'ripe' coloured foods)".
First published in the Southern Peninsula News – 11 February 2020