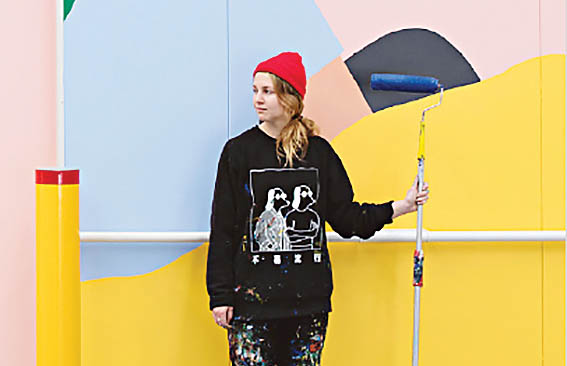 A NEW year, new decade and a new era have begun at Mornington Peninsula Regional Gallery as it enters its 50th anniversary year.
The 2020 program celebrates the development, growth, complexity and richness of the collection, kicking off with three exhibitions from 6 March-26 April and a newly commissioned large scale mural.
A Collection of Stranger Things, curated by New Zealand-born, Melbourne–based artist Patrick Pound, reveals a hidden microcosm of objects and artworks that have rarely been displayed before.
As an avid collector interested in systems and the ordering of objects, Pound  will pair photos from his own collection with rarely seen works of the MPRG collection – placing them into new contexts in order to give them new meaning and uncovering unique visual connections.
"To collect is to gather your thoughts through things," Pound said. "Galleries collect like-minded things – exemplary things that will go well together and add up to a story of sorts. The things themselves, however, are relative strangers.
"Stranger things places objects together differently. From a line of things with the wind travelling through them – one way and then the other – to a collection of people who are asleep, the gallery collection has never looked like this and never will again."
With a little help from our Friends has 30 works curated by the Friends of MPRG since 1996. Bought with money raised through memberships and events, the friends group was able to buy a range of works, including those of artists Gareth Sansom, Fiona McMonagle, Catherine Cassidy and Raymond Arnold.
Inspired by the landscapes of the Mornington Peninsula, The Landscape In-Between by peninsula artist Sophie Perez in the foyer gallery is said to encapsulate the changing seasons by highlighting their unique colour, texture and light.
"The stunning and variable landscape of the peninsula has given me an evolving subject on which to hang my painterly obsession," Perez says. "I see my works as freezing a moment in time, a conversation within the landscape and an attempt to capture the essence of place."
Lastly, the gallery will present a commission featuring the work of Melbourne-based artist and illustrator Carla McRae. Her new large-scale mural, to be completed by Thursday 27 February, plays with geometric forms and bold vibrant colour, activating the space with playfulness and lightness.