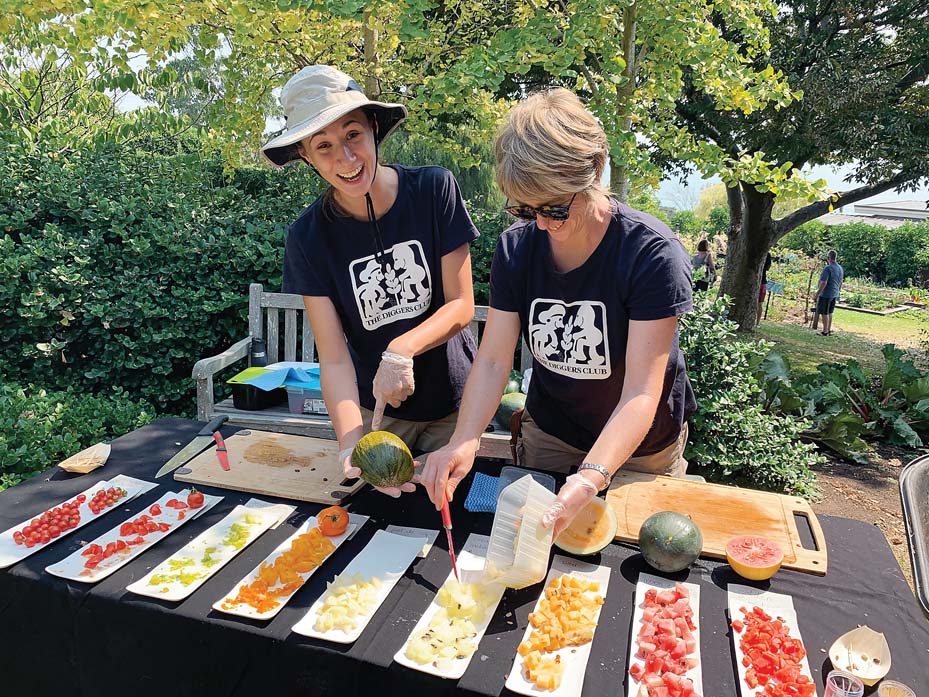 HERONSWOOD Harvest Festival will be held at the Diggers Club, Dromana, over the weekend 29 February-1 March.
Heronswood is seen as one of Australia's finest gardens and the country's first organically certified public garden. It houses a living catalogue of rare plants and heirloom fruits and vegetables.
Keen gardeners can get tips at free workshops, join free garden tours with expert gardeners and take part in the harvest taste test. They'll enjoy lunch on the pool lawn and explore the famous vegetable parterre, the mini-plot – an example of high-density growing – and a kitchen garden which services the award winning Fork to Fork Restaurant.
Father and son Dr Pietro Demaio and Dr Sandro Demaio will present their ticketed masterclass – Food & Family: Preserving the Italian Way – which focuses on the health benefits of growing your own food and ways to preserve your harvest.
The harvest festival will run 9am–5pm at 105 Latrobe Parade, Dromana.
Diggers Club members and under-16s free, visitors $10.
Details: 5984 7321
Upcoming workshops are All About Garlic with Penny Woodward – 22 March, Autumn Vegetable Intensive – 19 April, Olive Harvest with Mt Zero Olives – 9 May, Soils, Green Manures and Compost – 14 June and The Art of Espalier – 9 July.
Bookings: 5984 7321 or diggers.com.au/shop/events/heronswood/
First published in the Southern Peninsula News – 11 February 2020