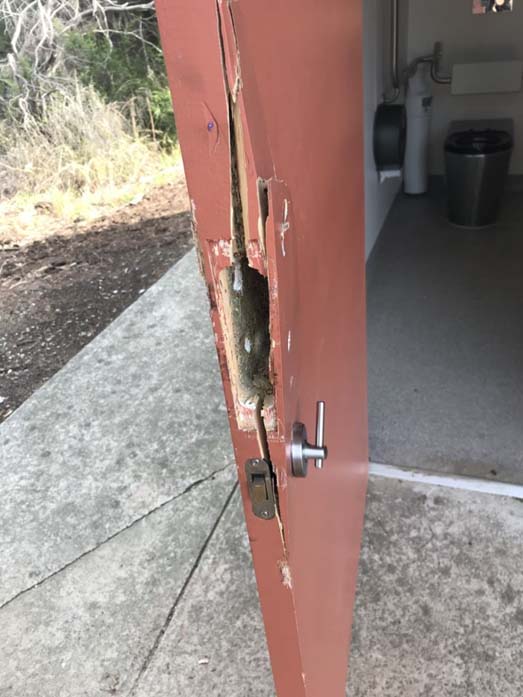 FREQUENT attacks by vandals on toilets at the Jacks Beach picnic area – the first on the day they opened – has members of the Crib Point Stony Point foreshore management committee tearing their hair out.
"We can't understand what makes the block a target for repeated vandalism attacks," secretary Cecelia Witton said.
In September, the volunteer community group replaced the old toilets with money they raised themselves. "Since they were opened – in fact on the very day they were to open – vandals struck [by] spraying graffiti over the building," she said.
"Since then they have been the target of vandalism, including graffiti and damage to the building, on six occasions."
The committee, which manages the foreshore reserve from Jacks Beach to Stony Point, says it can't afford to maintain the buildings which are used by residents and visitors year-round.
Rubbish dumping is another problem, Ms Witton said. "We ask the community to be alert and help identify those responsible.
"We are investigating installing CCTV cameras in the reserve which, although they may not stop vandals and the dumpers, may help identify the culprits."
First published in the Western Port Times – 19 February 2020