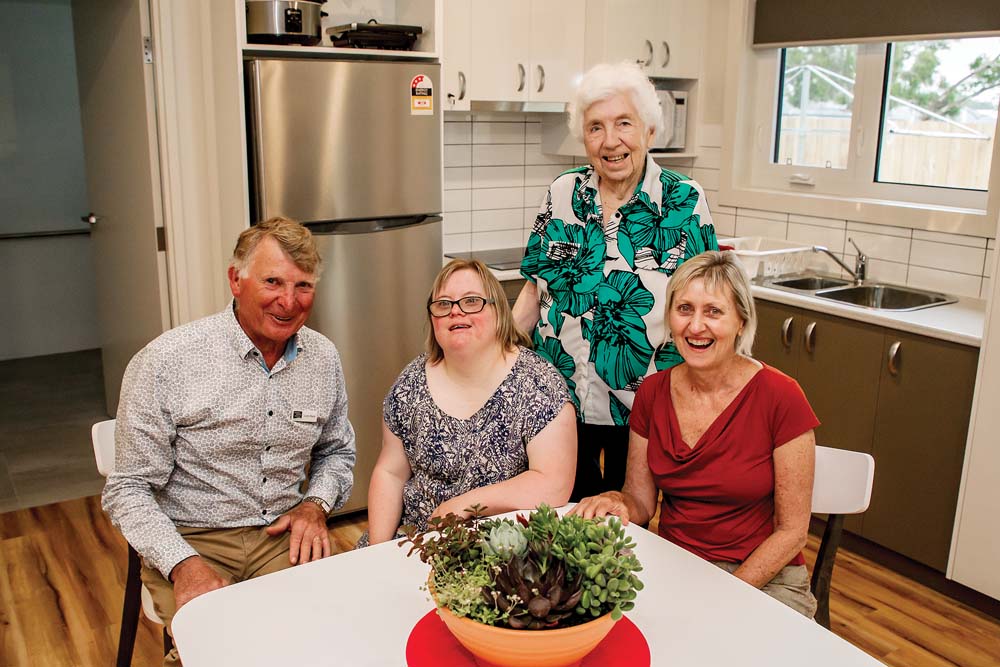 A CHARITABLE service providing housing for adults with intellectual disabilities has opened its third property on the Mornington Peninsula.
Bittern House on Frankston-Flinders Road, built by Frankston Peninsula Carers, is 150 metres from Bittern Fields shopping centre, with its supermarket, restaurant, pharmacy and medical clinic, and near Bittern train station.
The residents will be looked after by genU – which provides disability services, including individual support, accommodation and recreation activities, to its members.
Frankston Peninsula Carers secretary Leon Black said: "It was lovely having the families at the opening whose children will live there.
"We have spent five years fundraising $1.8 million for the houses and one year building them."
The supported accommodation provides respite for ageing parents, many of whom have devoted their lives to caring for adult disabled children.
The three-bedroom home offering full-time care has a staff sleepover area, shared living, dining and kitchen area, large and small bathroom and extra toilet. The bedrooms will have their own outdoor patio and garden areas. Two one-bedroom villa units will have their own private outdoor living spaces.
Fire sprinkler systems protect all areas, and there's onsite parking for four cars, and weather protected entry porches.
Frankston Peninsula Carers has two more projects in the pipeline: at McCrae and Balnarring.
First published in the Western Port Times – 19 February 2020