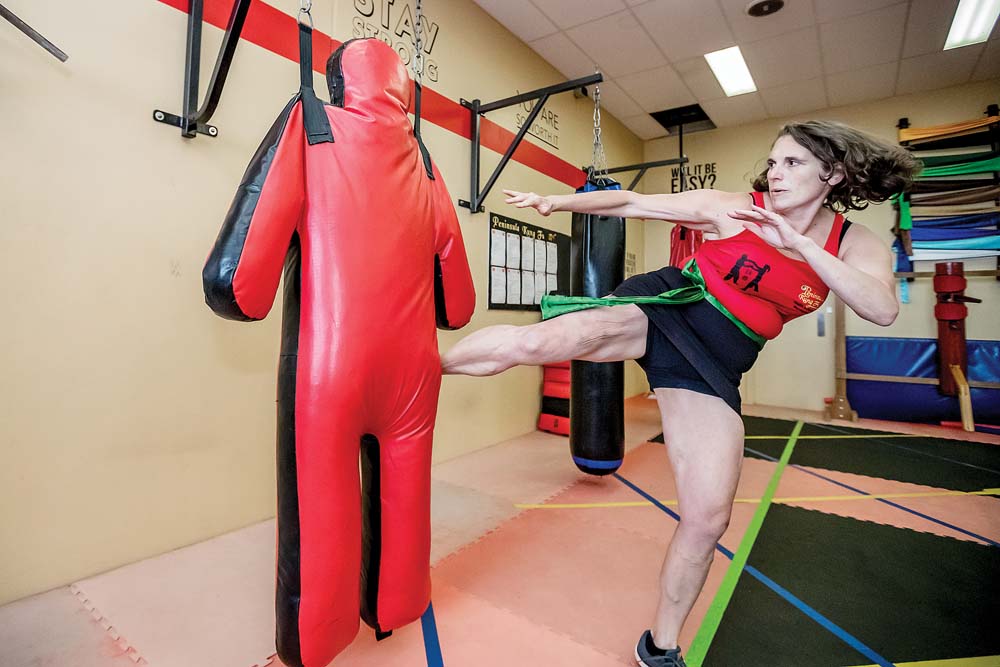 GET fit and get fearless is the theme of a women's event at a Mornington kung fu school this month.
With Sunday 8 March being International Women's Day – a celebration of women's achievements – Peninsula Kung Fu is inviting women to attend any women's class for free during March.
Instructor Sarah Hanna said this year she wanted to help as many girls and women as possible be safe by having the ability to defend themselves. She has "runs on the board" having organised an anti-bullying seminar 18 months ago.
"I will be instructing the classes and offering a safe and friendly environment to begin learning how to protect yourself, get stress relief and find a new healthy activity," Ms Hanna said. "It's time for women to Get Fit and Get Fearless."
Peninsula Kung Fu chief instructor Sifu Glenn said: "Women who train regularly in martial arts become stronger, more confident and empowered to be able to protect themselves."
The school's style of Kung Fu: Wing Chun, has female origins. It was developed by a Shaolin nun more than 300 years ago and taught to 15-year-old orphan girl Wing Chun.
"Our current system, although it has evolved, celebrates its origin as a discipline developed by a woman for a woman," Ms Hanna said.
First published in the Southern Peninsula News – 25 February 2020