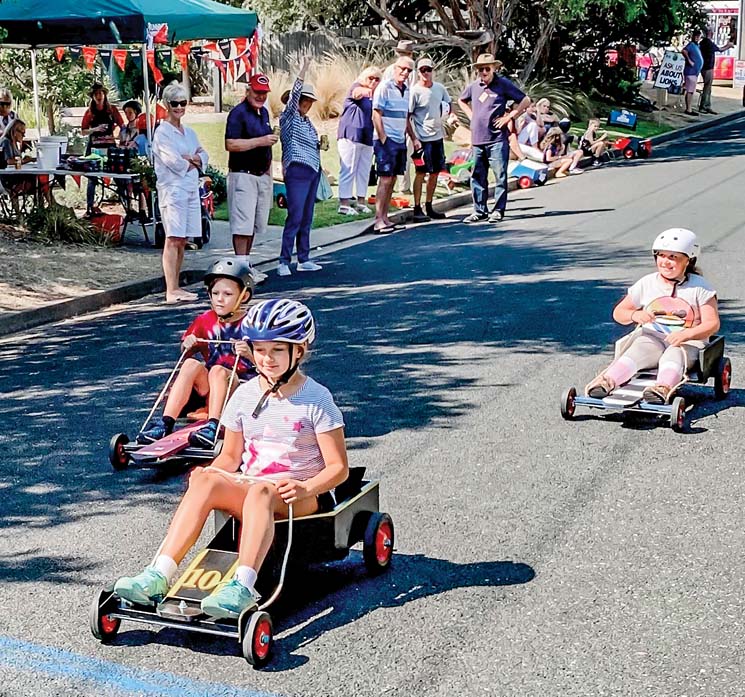 POINT Nepean Men's Shed members are busy working on extra carts for competitors in the annual Billy Kart Derby to be held in Sorrento this month.
Nearby primary schools have been informed the carts would suit younger age groups.
Club vice president Terry Phippen said the club had been granted a permit for the Saturday 14 March event and that preparations are "in full swing".
"We have an extra 10 simple karts under construction and we have invited a lot of community groups to participate. "We are just hoping for good weather to attract a few interesting designs from these guys."
Donations for the event have been received from Mornington Peninsula Shire, Rye RSL, Rye Bowls Club and Rye Lions.
The club was planning to send a couple of the carts to the Sorrento Primary/St Josephs school fete last weekend "provided I get the painting done", Mr Phippen said.
First published in the Southern Peninsula News – 3 March 2020