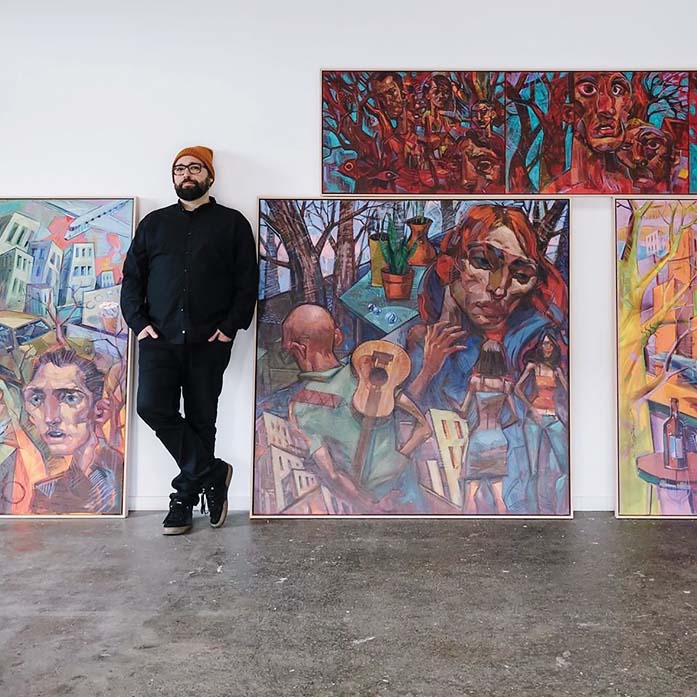 SOUTHERN Buoy Studios is holding a solo exhibition by artist Morano, pictured, until Tuesday 10 March.
Originally from Barcelona, Morano now lives on the Mornington Peninsula and this is his first exhibition in Australia.
Morano says the works come "from memories of my childhood in the suburbs of Barcelona, from the images that I keep in my head painting murals over the train rails".
These memories from "a childhood looking to overcome the lack of opportunities" include factory workers, street culture and buildings surrounded by industrial estates.
Morano sees his paintings as "a reflection of me comprehending that part of my life".
Gallery manager Liam Waldie said: "Morano's studio works include large scale paintings that depict the moments of calm we can all find in the chaos of modern life."
Southern Buoy Studios is at 1/19 Carbine Way, Mornington.
First published in the Southern Peninsula News – 3 March 2020