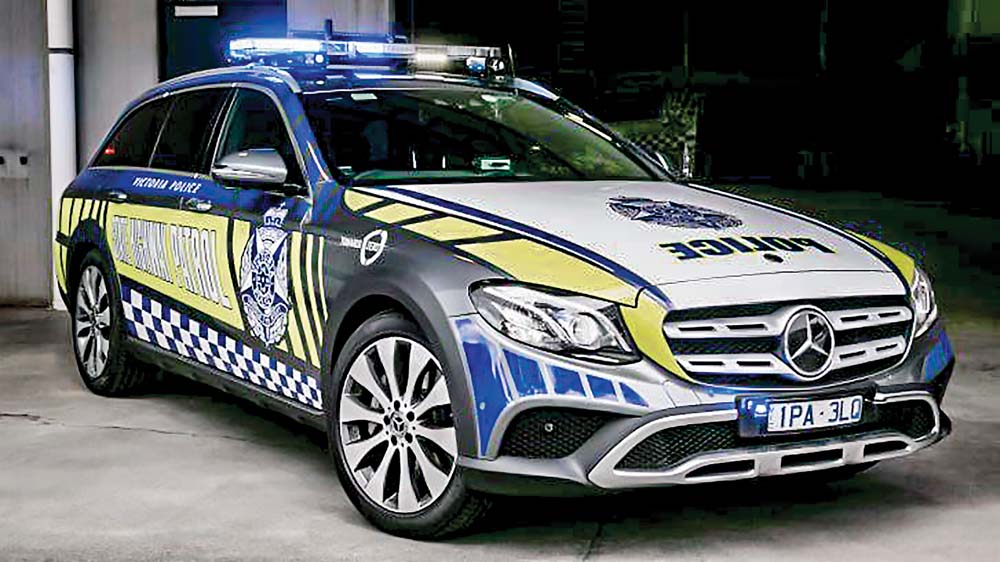 THE line from the Mel Gibson movie Mad Max was used by members of Somerville highway Patrol last week when they farewelled their last Holden V8. After countless patrol hours on peninsula roads, 1LY7GG was taken back to VicPol's transport branch at Brunswick to be decommissioned.
Its replacement is a police-only model of the Mercedes Benz E400D wagon, which police say has almost twice as much power as the showroom version. The police-pack Mercedes has the same acceleration as the Holden Commodore V8, but uses only about one-third of the fuel because of its hi-tech diesel engine. An advanced all-wheel-drive system also provides superior grip in the wet.
The changeover coincided with the announcement by General Motors that it was withdrawing the Holden brand from sale in Australia.
"This completes our transition to an all-European fleet of eco-friendly high performance BMWs, Volkswagens and Mercedes," Somerville Highway Patrol officer-in-charge Senior Sergeant Phil Hulley said.
"Those doing the wrong thing on our roads will get an up-close-and-personal look at them in their rear-view mirror."
The fleet, as well as cars from police stations throughout Frankston and the Mornington Peninsula, took part in state-wide road policing Operation Arid over the Labour Day long weekend.
First published in the Southern Peninsula News – 10 March 2020