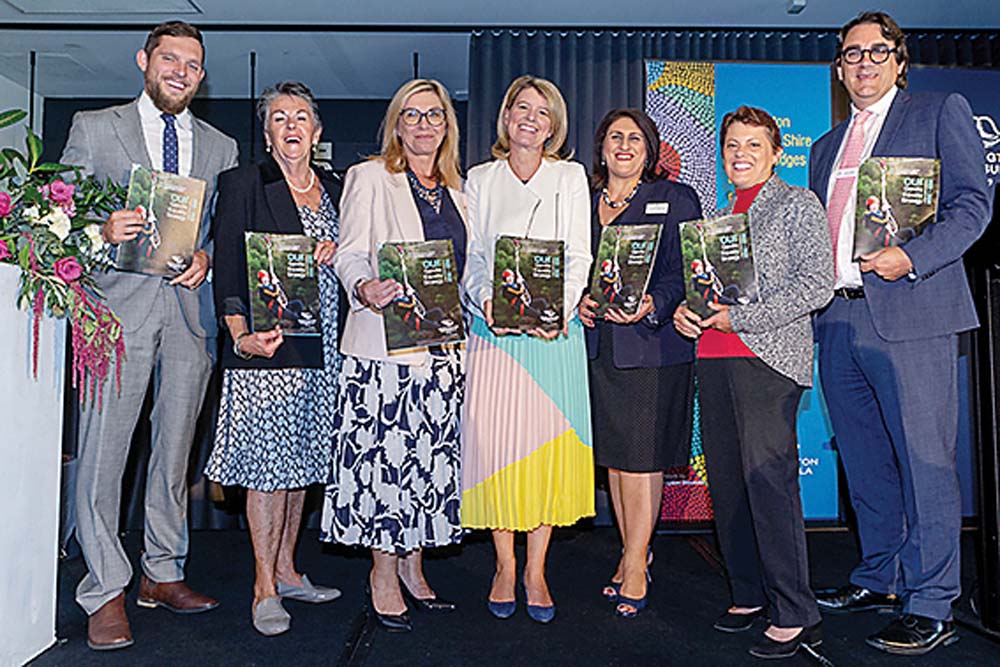 CAMPAIGNERS against family violence Rosie Batty and Natasha Stott Despoja have helped launch Mornington Peninsula Shire's first gender equality strategy.
Last week's launch – part of an International Women's Day celebration at Mornington Racecourse, Monday 2 March – came 10 days after the passing of the state government's Gender Equality Act.
Ms Stott Despoja and Ms Batty spoke about their roles and explained how improving gender equality would reduce violence against women and their children.
Ms Batty – whose advocacy has contributed to significant policy reform state-wide and, ultimately, the development of the strategy – said it was an "incredibly moving event".
"To be able to support the launch of a gender equality strategy in my local area is extremely humbling and an emotional experience for me," she said.
"Attitudes to gender equality and gender roles have to change if we have any hope of tackling family violence."
Ms Stott Despoja is the founding chairperson of Our Watch – the National Foundation to Prevent Violence Against Women and their Children. The shire's gender equality strategy was based on the Change the Story framework developed by Our Watch.
"It is amazing to see how far we've come in highlighting the gendered drivers of family violence," she said.
"For an event like this to attract more than 500 people shows that, as a society, we are ready to tackle this complex and devastating issue."
The shire's 2020-2030 gender equality strategy considers the key drivers of violence against women and identifies four actions to prevent it: Challenge the condoning of violence against women; promote women's independence and decision-making; challenge gender stereotypes and roles, and strengthen positive, equal and respectful relationships
Six areas of focus are education and training, work and economic security, health, safety and wellbeing, leadership and representation, sport and recreation, and media, arts and culture.
The strategy is available at mornpen.vic.gov.au/GenderEquality
First published in the Southern Peninsula News – 10 March 2020