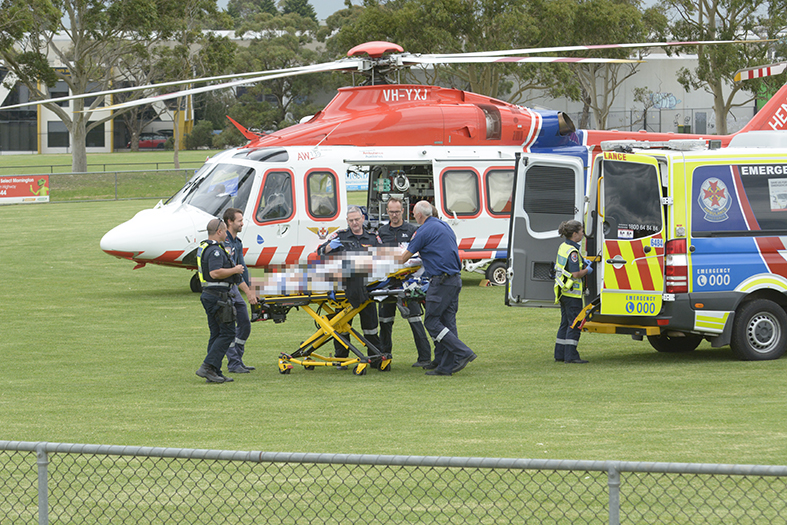 A MAN was airlifted to The Alfred hospital with serious injuries after crashing his car over an embankment off Mornington-Tyabb Road today (Friday 13 March, 2020).
The 37-year-old Somerville man driving a black Ford ute reportedly collided with another car at the intersection of Nepean Highway and Tanti Avenue, Mornington, just before midday.
He then allegedly drove off erratically before doing burn-outs in the Coles car park on Mornington-Tyabb Road before driving over a concrete divider and crashing into a garden bed.
Senior Constable Stuart Anderson, of Somerville Highway Patrol, was awaiting word on the man's injuries late Friday.
He was planning to lay charges, possibly involving erratic driving, failing to stop after a collision and doing burn-outs, once he had spoken to the man.
Below: The Air Ambulance takes off from the Beleura Football Club oval in Mornington. Video: Cameron McCullough