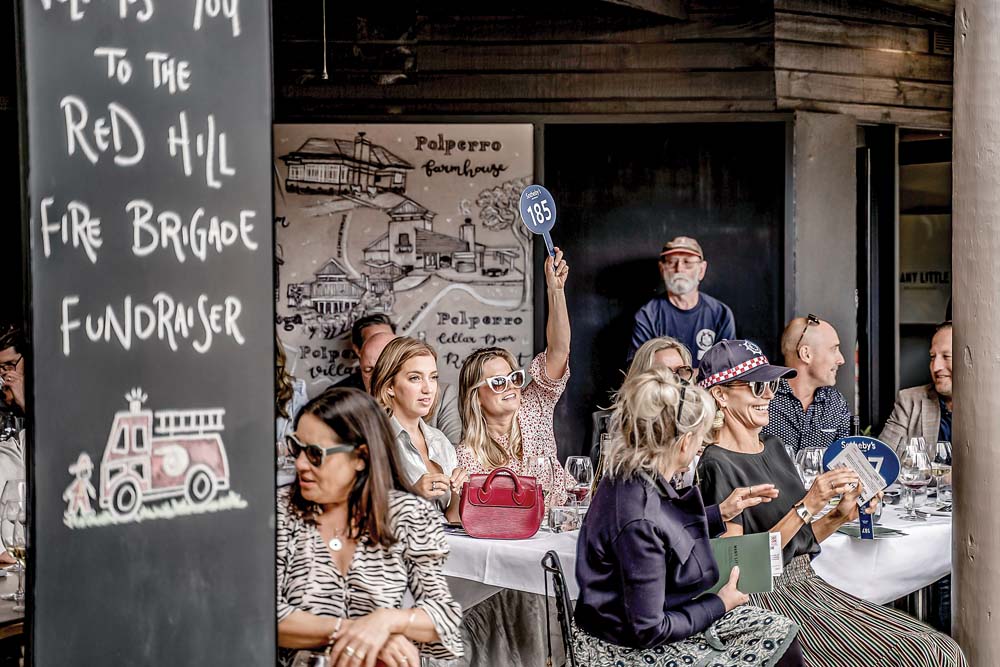 FUNDRAISING efforts including a charity auction last month have helped Red Hill Fire Brigade raise more than $225,000 for building works.
The auction, held at Many Little Bar and Bistro on Friday 21 February, raised $80,000.
"The day was a huge success with a raffle and auction and was attended by more than 200 people," First Lieutenant Sam Norris said.
"Hamish McLachlan as the MC did an incredible job."
Donations and pledges helped raise the total to a staggering $225,000.
"We are incredibly humbled by the generosity of our community," First Lieutenant Norris said.
First Lieutenant Norris said the works would raise the height of the truck parking bay at the Mechanics Road building to four metres to accommodate new trucks standing 3.3 metres high.
"We'll be doing most of the actual work ourselves on the renovations as we have a few builders, plumber and electrician in our ranks," he said.
"And we'll rely on a few community contributions, such as concreting, from nearby tradies and residents."
First published in the Southern Peninsula News – 24 March 2020