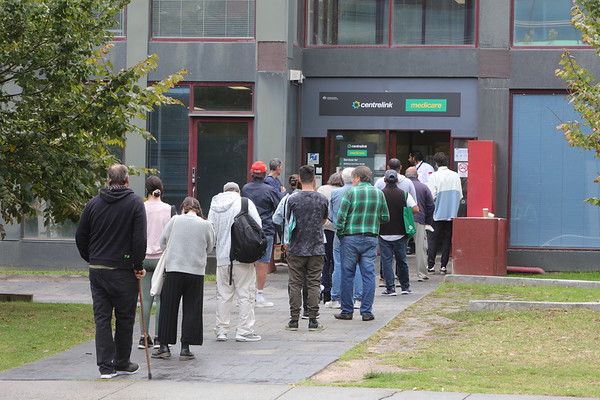 LINES of people stretching on to Main Street, Mornington on Monday morning would have been forced to join others queuing at Frankston if the latest COVID-19 emergency measures had come a week later.
With phone lines backed up and the MyGov website offline across Australia, there were no answers from the federal government about whether it would proceed with the closure at the end of this month of Mornington Centrelink.
A rally protesting about the closure slated for the end of this month was called off last week due the coronavirus.
This week's queues are likely to get longer as people try to arrange payments from Centrelink under the government's emergency financial package.
People were also lining up outside the Frankston and Hastings Centrelink offices, two of the three alternatives if Mornington is closed.