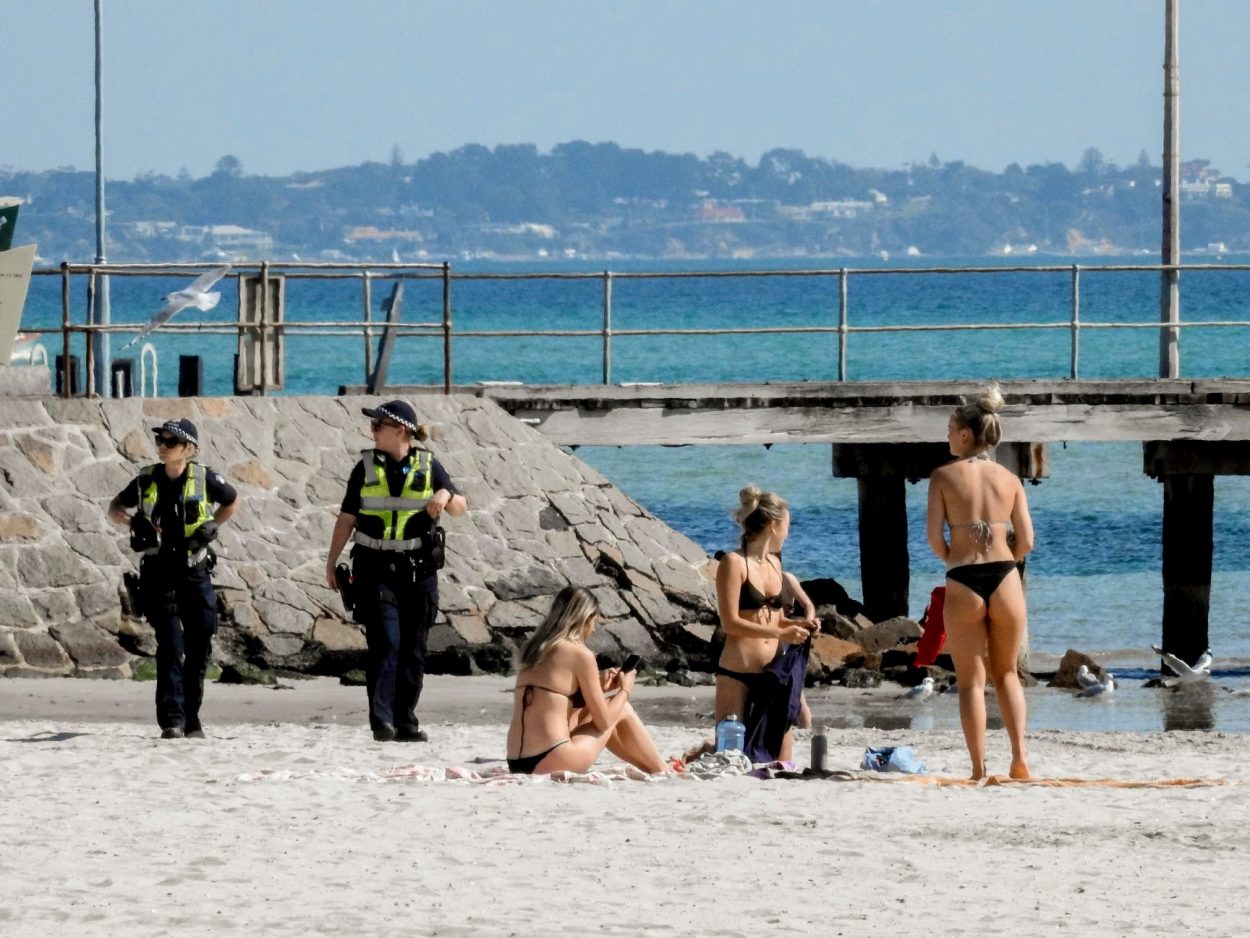 BEACHES have been closed across the Mornington Peninsula.
Mornington Peninsula Shire mayor Cr Sam Hearn said beaches were closed Saturday morning following requests from the Department of Environment Lands Water and Planning and senior police.
The approach was made after news outlets showed pictures of crowded beaches at St Kilda, despite warnings of the need to lessen the spread of COVID-19 through close contact.
The shire also received complaints about crowds gathering on Friday at The Pillars cliff jumping site at Mount Martha.
"They [the government] told us they were going to close beaches and wanted our help with signs," Cr Hearn said. "We were happy with that as we had received reports abput people congregating on beaches that we manage.
"This happened despite our messages that we didn't want people down here over the holidays."
Cr Hearn said the shire had "sat tight" after being contacted by DELWP on Friday, but decided to put out a news release on Saturday because the state government had not made its expected anouncement.
The shire had received no information about what would happen on peninsula beaches managed by foreshore committees and Parks Victoria, including Mornington Peninsula National Park that runs along the coast from Flinders to Point Nepean.
"They were the ones requiring us to join their effort, but we're still waiting for details" Cr Hearn said.
He said the ban included leash-free dog beaches.
"They were very definite they wanted our beaches closed today [Saturday] and we've given out all the information we know."
Cr Hearn said hoped the ban on the public use of beaches "will be lifted in a short time".
The shire's news release stated that closing beaches "is in line with other local councils, such as the City of Port Phillip, who closed all their beaches [Friday] evening".
"We understand that our community will want to continue to enjoy our beaches but this action is about curbing the spread of coronavirus," Cr Hearn was quoted as saying.
"We all need to do our part to protect ourselves and our community so our message to our residents and visitors to the shire is please don't congregate on our beaches."
The beach closure is effective immediately and signage is being erected to inform the community of the closures.
Regular surveillance of the beaches will be undertaken to ensure people don't flout the restrictions and the beaches remain empty.